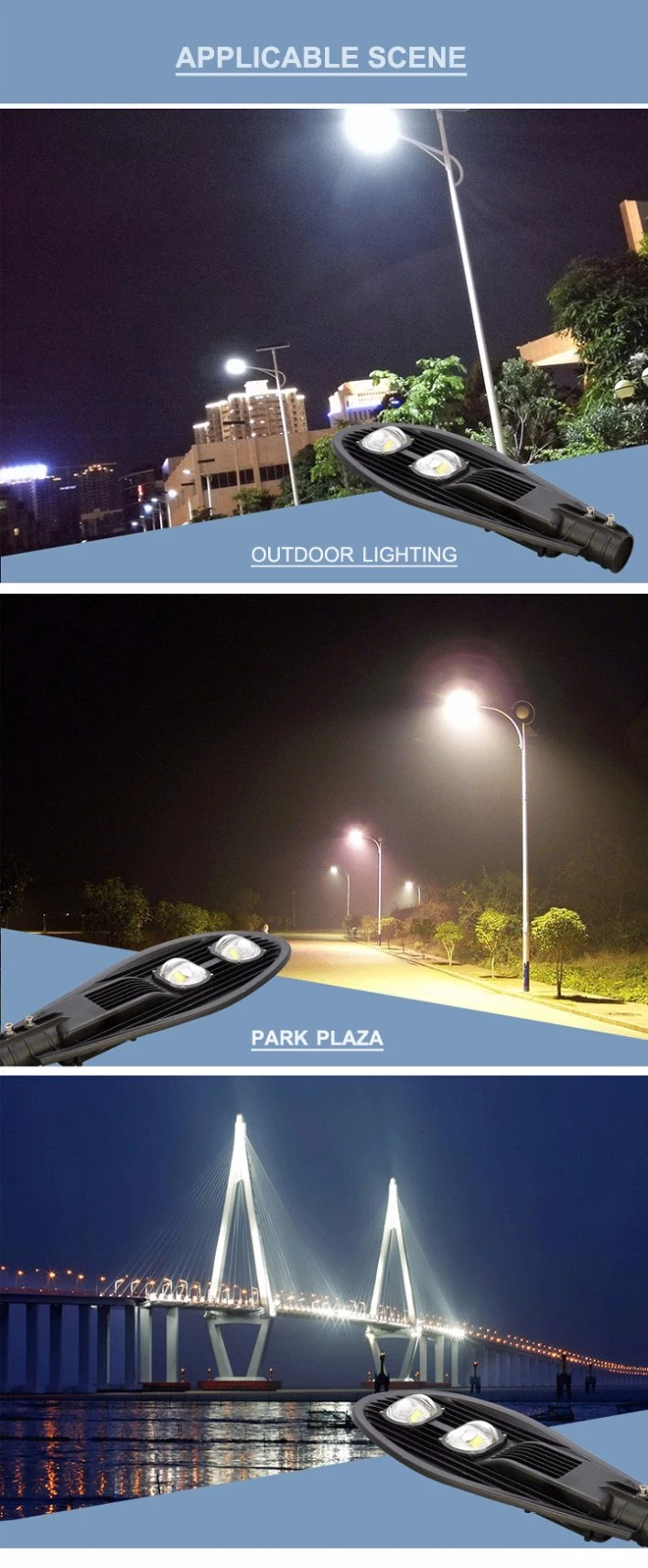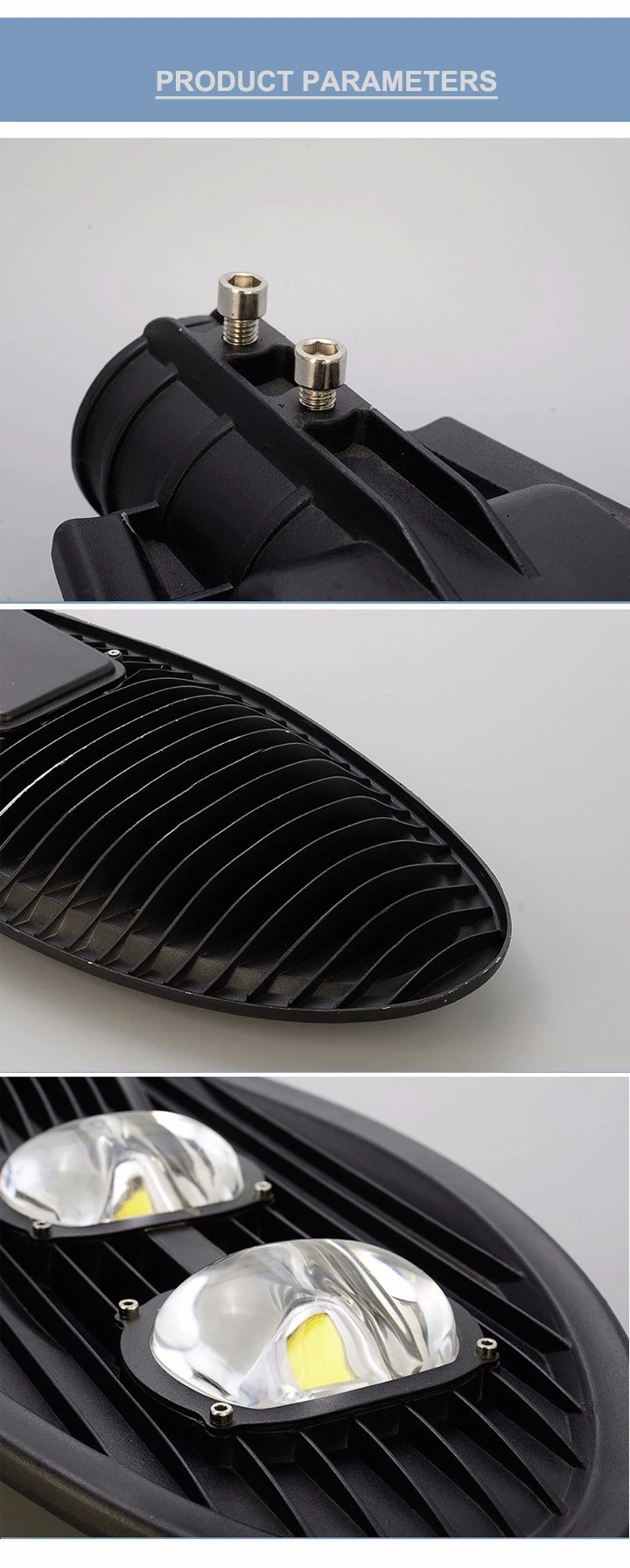 Feature
1, With reasonable structure, beautiful appearance, resistance to heat and humidity, good sealing performance.
2, Light source efficiency exceeds 120lm/W, the luminous efficiency is high, the vision is vivid, flicker free, no glare.
3,Excellent heat dissipation design,with high thermal conductivity material, light source can be used continuously for 30000 hours, the use of life for more than 10 years, no need to change the light source.
4, All power supply with high quality components, the efficiency can be up to 90%, save energy as high as 70%.
5, The lamp is convenient to install and is stable and reliable.
6, Environmental protection and energy saving without pollution, high stability. Realize the true meaning of the green environmental protection lighting.

Basic Parameter
Pruducts No.
Size(mm)
LED Qty
Color
Temperature
RA
PF
Angle
Efficiency
IP
Voltage
QTY/CIN
G.W.
Outside the box sizes(mm)
SL-50W
L500*W215*H80
1PCS COB LED
2700-7000K
>70
>0.95
120°
90-100Lm/W
IP65
AC100-265V (IC )
2
2.4
55*24*23.5
SL-100W
L720*W280*H110
2PCS COB LED
2700-7000K
>70
>0.95
120°
90-100Lm/W
AC100-265V (IC )
1
5.5
76.5*29*12.5
SL-150W
L880*W340*H120
3PCS COB LED
2700-7000K
>70
>0.95
120°
90-100Lm/W
AC100-265V (IC )
1
7.6
91.5*35.5*13.5
SL-180W
L110mm*W420*H120
3PCS COB LED
2700-7000K
>70
>0.95
120°
90-100Lm/W
AC100-265V (IC )
1
12.62
84.5*32*16.5
Applications
* Tunnel, Subway lamp;
* Gymnasium, Sports Stadium Lighting;
* Gas Station, Garage Lighting;
* Park, Garden Night light lamps;
* Workshop, Factory Lighting;
* Warehouse, Storage Lighting;
* Yard, Square Lighting;
* Road, Highway Lighting;