HTH240 Temperature and Humidity Sensor is a high-protection with IP65 protection, rain and snow resistance and good ventilation. The circuit adopts imported industrial grade microprocessor chip and imported high-precision temperature sensor to ensure excellent reliability, high precision and interchangeability. This product uses a hard-mounted probe, and the unique waterproof treatment process completely solves the problem of short life of the probe condensation state. This probe will not be damaged even if it is placed in water for a long time. Analog and digital output supported.
Temperature range

-40~+120°C, default -40~+80°C

Humidity range

Relative humidity 0~100%RH

Response time

Temperature: ≤ 18 seconds (1m / s wind speed) Humidity: ≤6 seconds (1m/s wind speed)

Sensor body operating

-20~60°C,0~80%RH

Signal output

4~20mA, 0~5VDC, 0~10VDC RS485 output (Modbus protocol)

Device address

1~255 can be set, the default is 1

Device baud rate

2400, 4800, 9600 optional,Default 4800

Byte format

8 data bits, 1 stop bit, no parity

Working voltage

10~30VDC Note: 0~10VDC output (limited to 24VDC power supply)

Maximum power consumption

Analog signal(voltage / current
1.2W Max) Digital signal ≤0.4W

Accuracy

Temperature: ±0.5 °C (25 °C) Humidity: ±3% RH (5~95% RH, 25 °C)

Electrical connections

Direct lead

Long-term stability(1 year)

Temperature: ≤0.1°C Humidity: ≤0.1%RH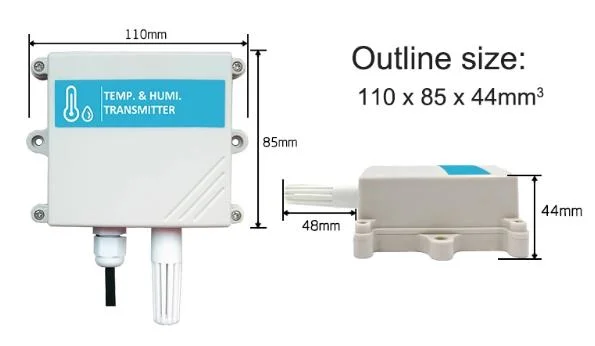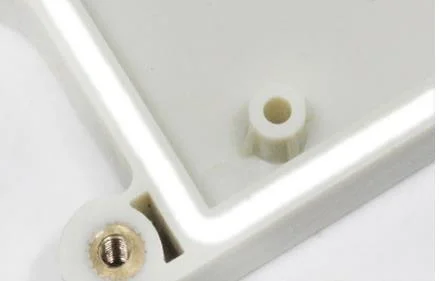 High-density shell + waterproof tape
IP67 protection grade shell, internal use waterproof rubber strip for multi-channel waterproof treatment, even if the equipment is used in harsh environments, the measurement is still accurate
The outlet interface adopts IP68 ultra-high protection grade PG7 locking head, which further ensures the equipment Waterproof and moisture-proof performance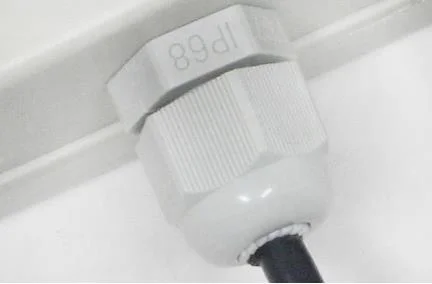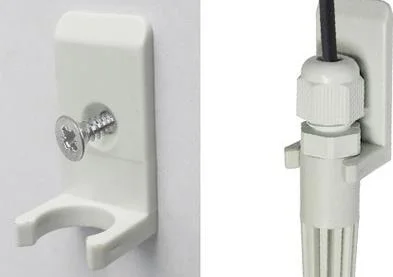 Probe card holder
Optional epitaxial hardcover probe, you can get the probe card holder presented with the epitaxial hardcover probe, easy to use, beautiful and fixed probe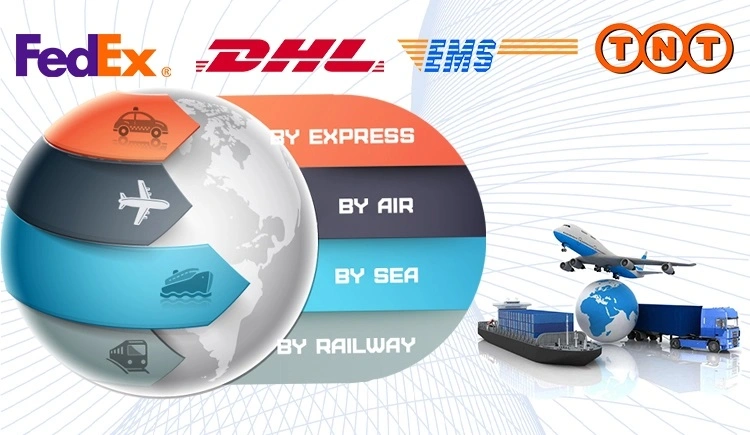 - Who We are? As one of the leading manufacturer In the field of industrial automation, Hongjun Science and Technology Co., Ltd. works in this field for more than 15 years! There are 1000 workers in our factory including 40 technicians!
- What We Do?
We provide not only products but also solutions for customers! Our main products include AC gear motor, DC gear motor, high precision planetary gearbox used for stepper motor and servo motor! Also we provide customize service according to our customers' requirement!
- How is Quality? Manage workshop by 5S and all products are most strictly checked by several processes before leaving our factory! We have got certification of ISO9001, CCC, CE, UL, RoHS!
- What is the Application? Our products are widely used in machine tools ( CNC lathes), textile machinery, knitting machinery, bank appliances, industrial assembly line (automatic door opener), cleaning equipment (sweeping machine), packaging machinery, pharmaceutical machinery, educational instrument, office equipment ( Cementing machine), medical devices, health care equipment, warehouse automation, industrial robots and so on.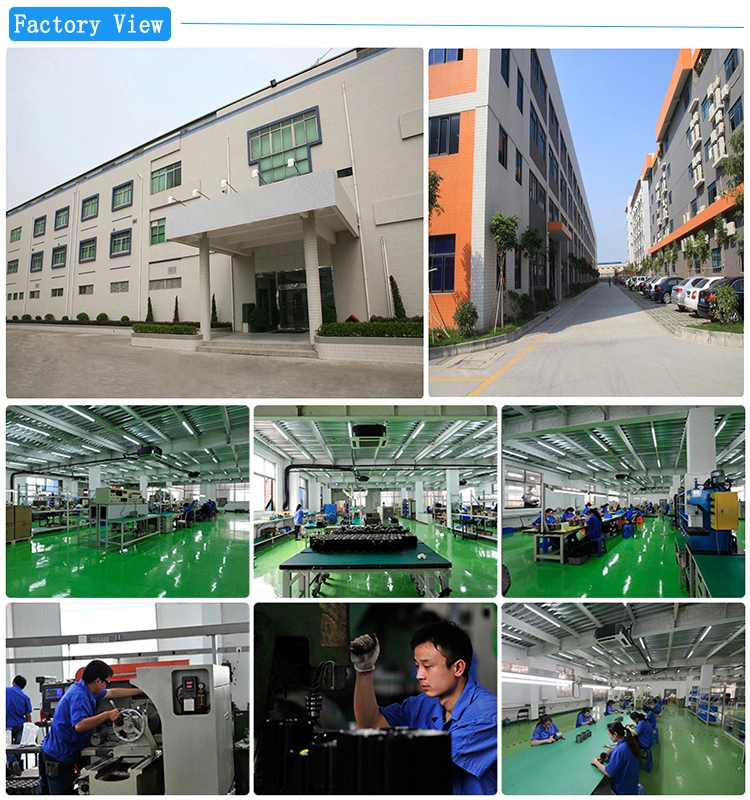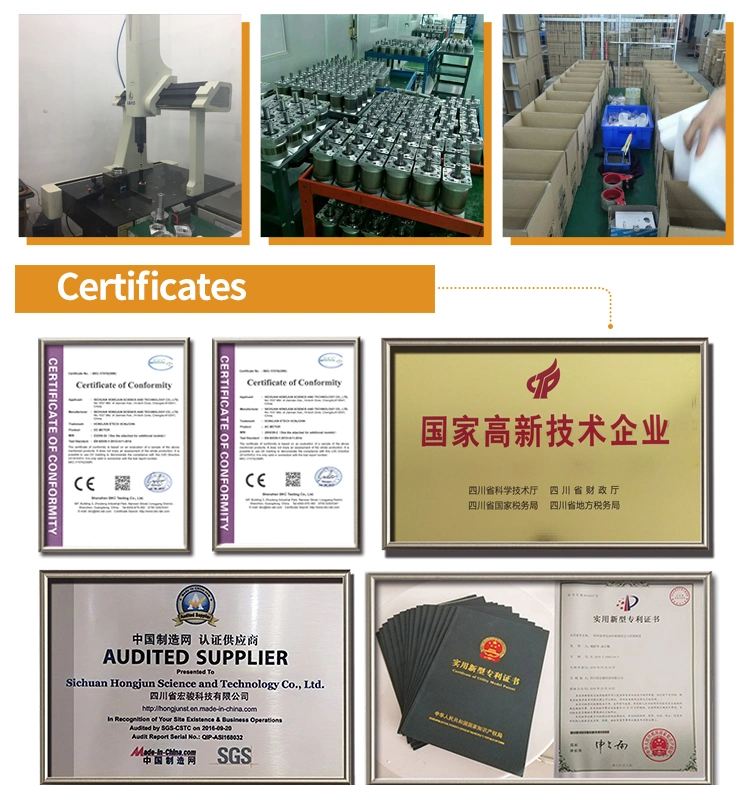 Q: How long will you give me the reply?
A: we will contact you in 1 hours as soon as we can.
Q:Could I visit your factory?
A: Sincerely invite you to visit our factory.
Q: Do you provide samples ?
A: Yes,we have materials in stock to help you to get the samples as soon as we can.
Q: How about the quality of the managements ?
A: We have a complete quality control system , all of our products will be fully pre-inspection by QC departments before shipping
to you . We have the certification of ISO,CE we could send the certification test of our company to you
Q: What is your terms of payment ?
A: We could accept T/T, Paypal, WU ,Credit Assurance
Q: What is the warranty for your product ?
A: Warranty: 1 years, Lifetime maintenance
Q: How to contact you?