Wired Outdoor Microwave & Infrared Motion Detector:
Adopts Dual PIR and MW Technology ( active/ passive infrared & microwave & intelligent technologies ), Advanced true motion recognition and pet immunity technology to avoid interference. Unique water-proof design can be used indoor/outdoor for industrial, commercial and residential security.
Another option: Model ZDD-185PIR( Wired Outdoor Intelligent Quadruple PIR Detector ) without microwave function.
Features:
- Adopts Dual PIR & MW Technology, Microwave detection range adjustable
- Pet-immunity up to 25kg, reduce false alarm.
- Waterproof function for outdoor environment, Full sealed design, two-layer waterproof, can be for indoor and outdoor installation.
- Advanced defense system to avoid false alarm and missing alarm with reliable function.
- Automatica memory of change to avoid false alarm triggered by hot/cold air current or operation machines.
- Unique protective equipments to avoid intentional damage and interference.
- Multilevel sensitivity setup, it can be adjusted as your requirement.
- Distinguish inbreak signal and interference signal by using artificial intelligence technology
- Alarm output N.C./N.O. option,suitable for all types of alarm system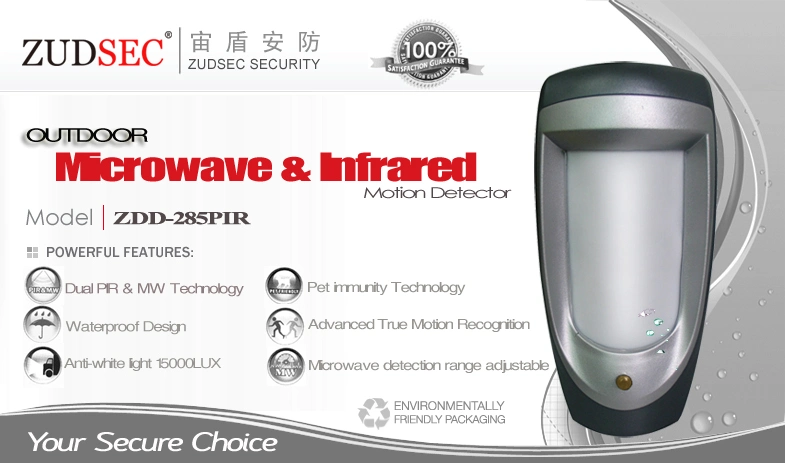 Model
ZDD-285PIR
ZDD-185PIR
Detection
Dual Infrared + MW
Dual Infrared
Detection distance
12m@25ºC
Detection angle
110°
MW frequency
10.525GHz
No
Power input
9~16VDC @ about 65mA
Sensitivity
adaptive frequency tracking
Waterproof class
IP65
Pet-immunity
25kg
Infrared area
(11+11+9)×2=62(typical)
Alarm output
solid relay, NO/NC,>100mA/30V,10Ω interior impedance
Tamper interface
NC,50mA/30VDC
Anti-masking output
solid relay,NC
Installation height
About 1.8~2.4m(recommend height is 2.1m)
Installation mode
wall-mounted
Anti-EMI/RFI
10V/m(10MHz~1000MHz)
Anti-white light
>15000LUX(indoor)
Working temperature
-10ºC~50ºC
Dimension
176mm×83mm×66mm
*Packing box(ZDD-185PIR,285PIR): 18×9×7.2CM; Weight: 0.4Kg/pc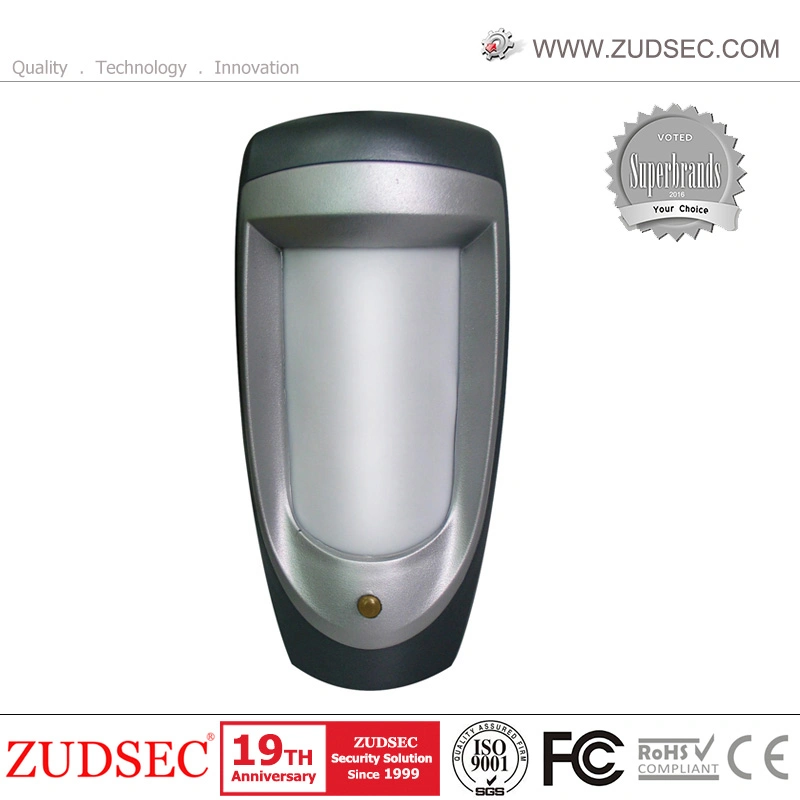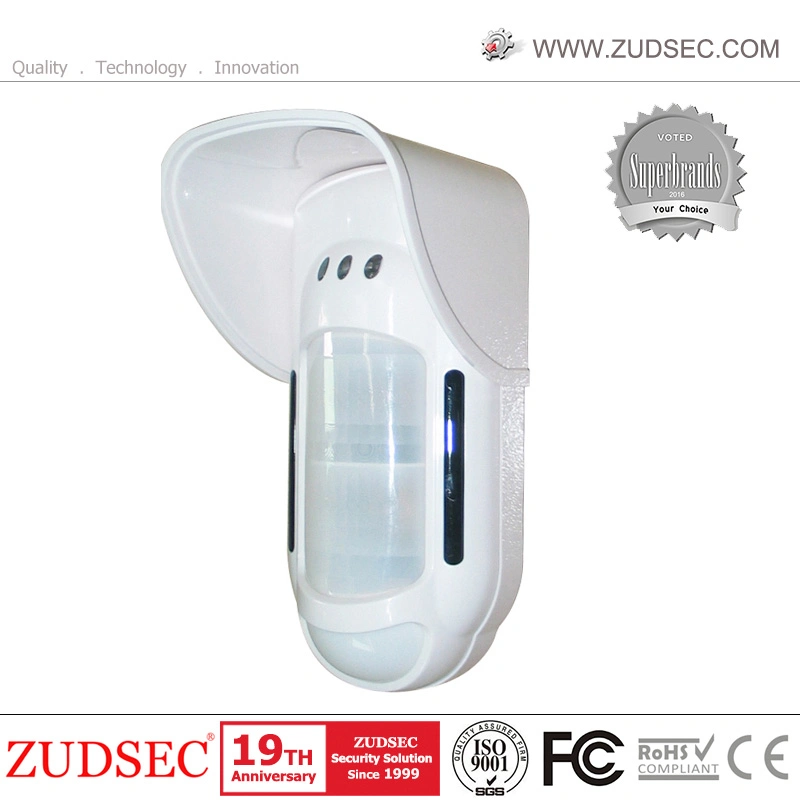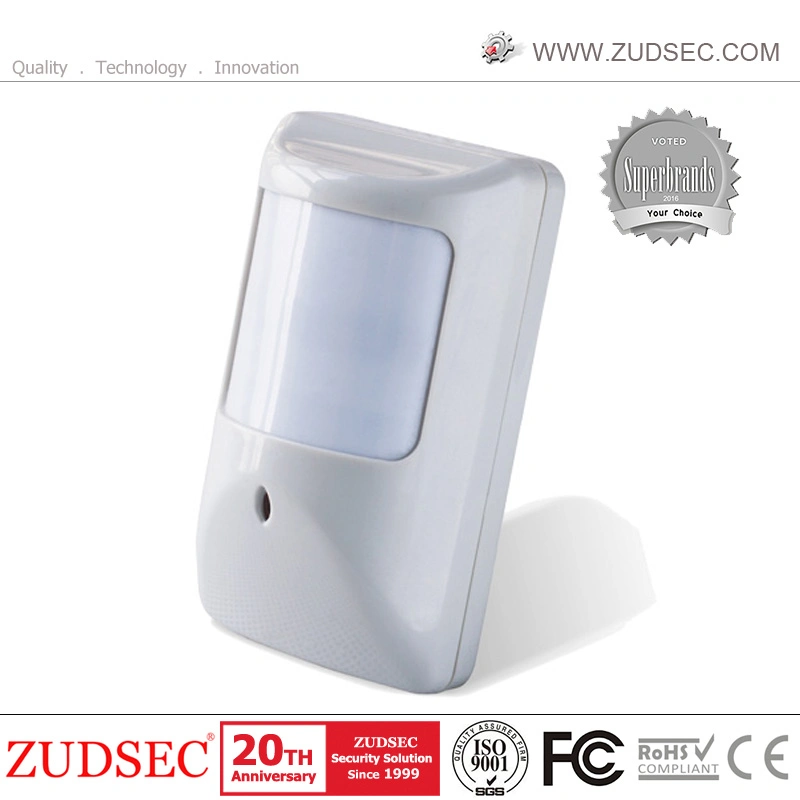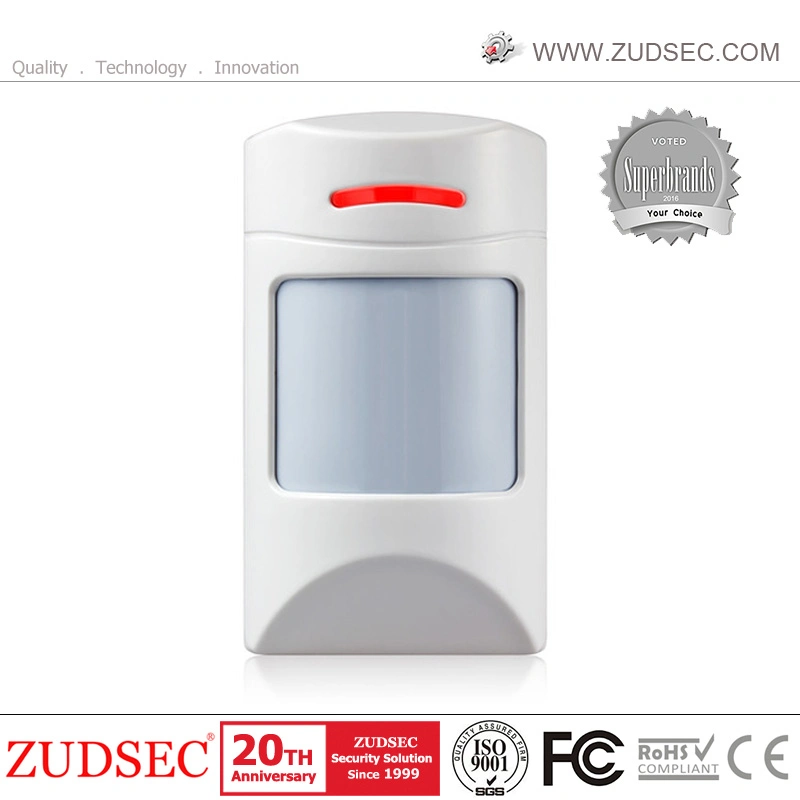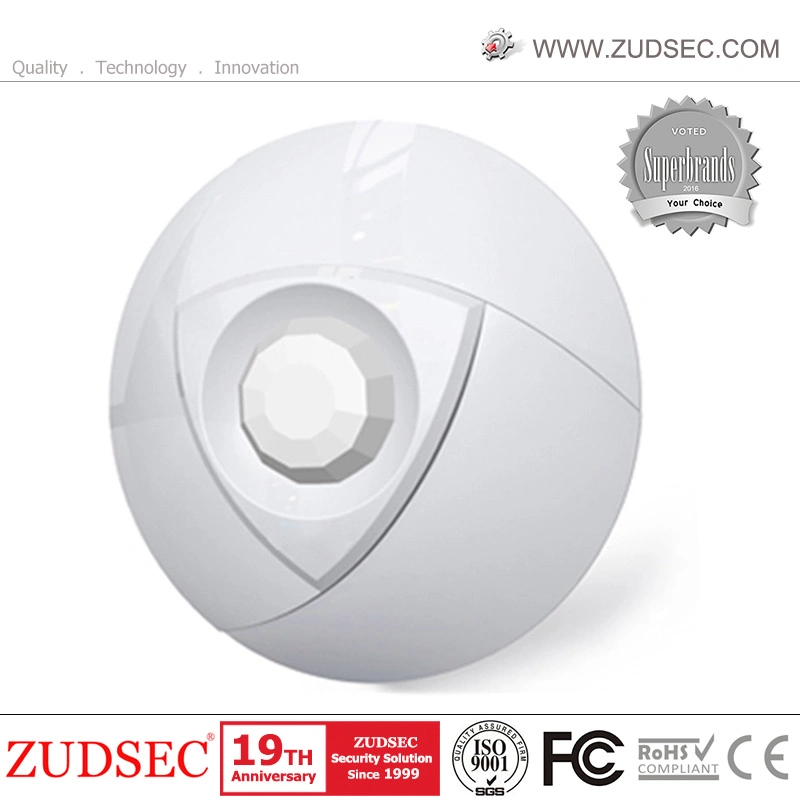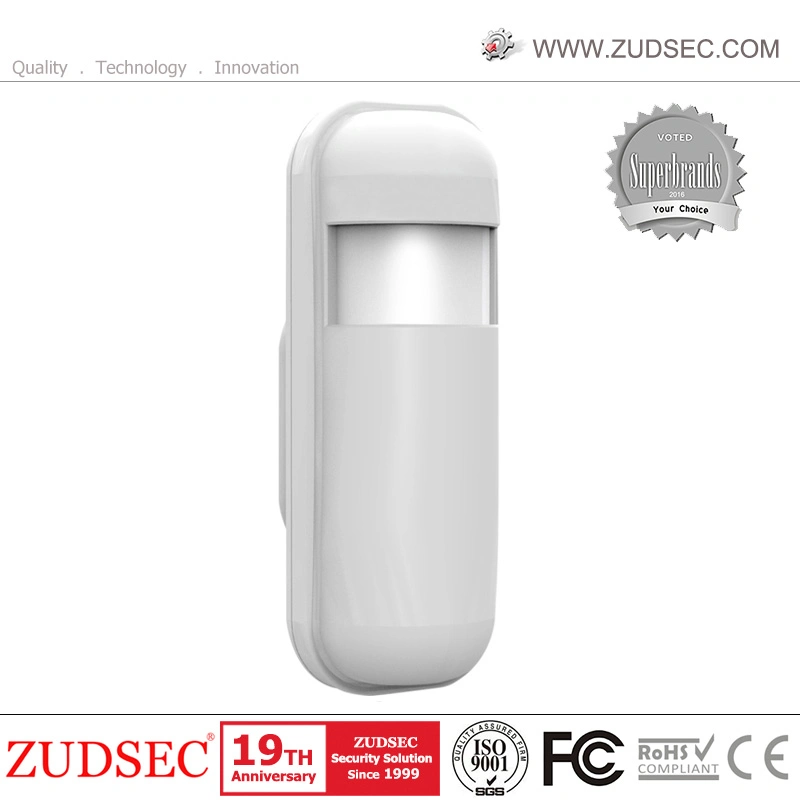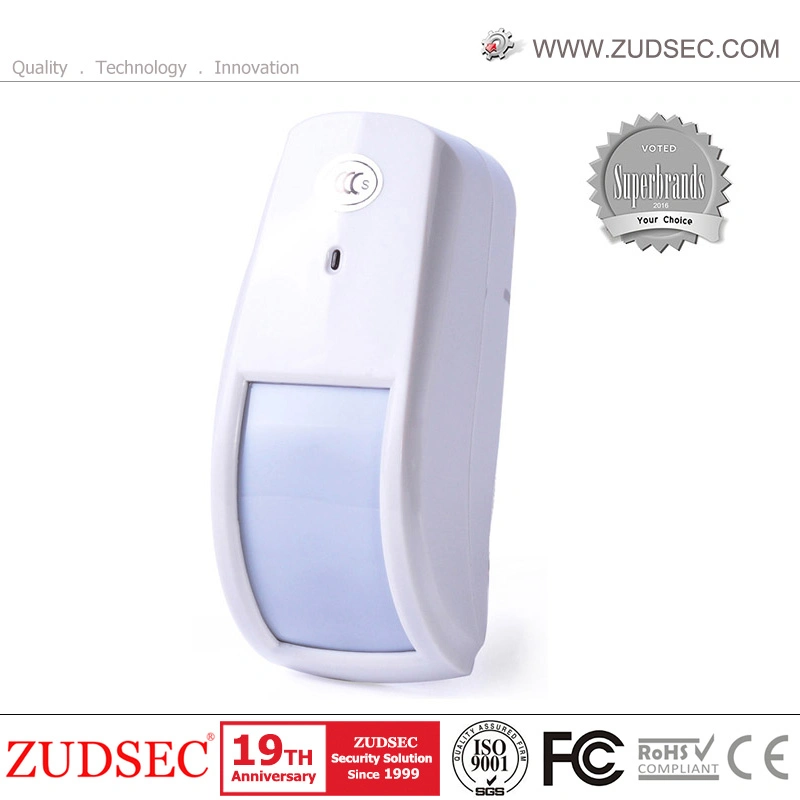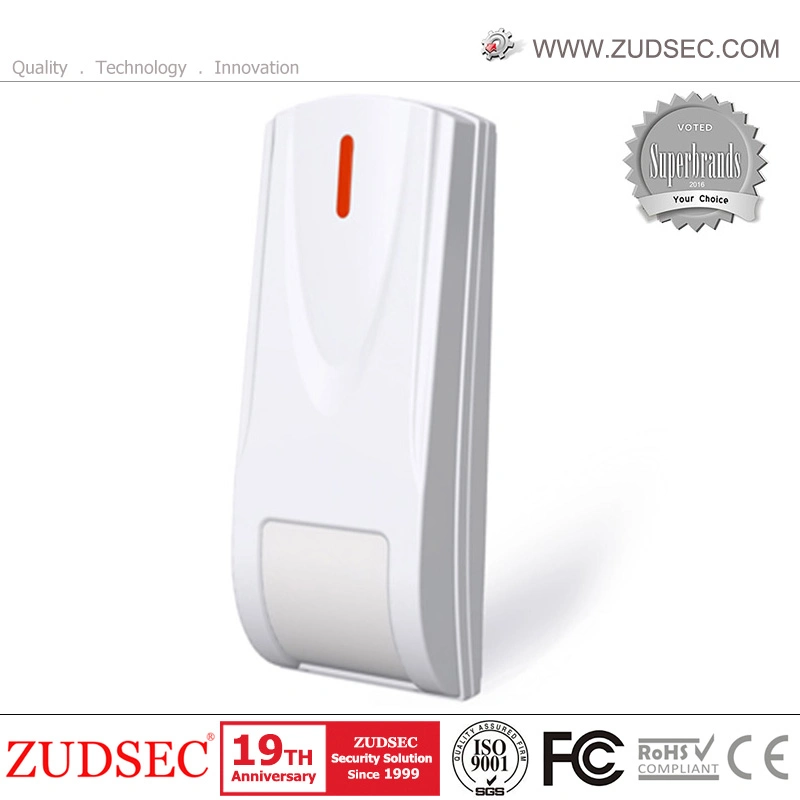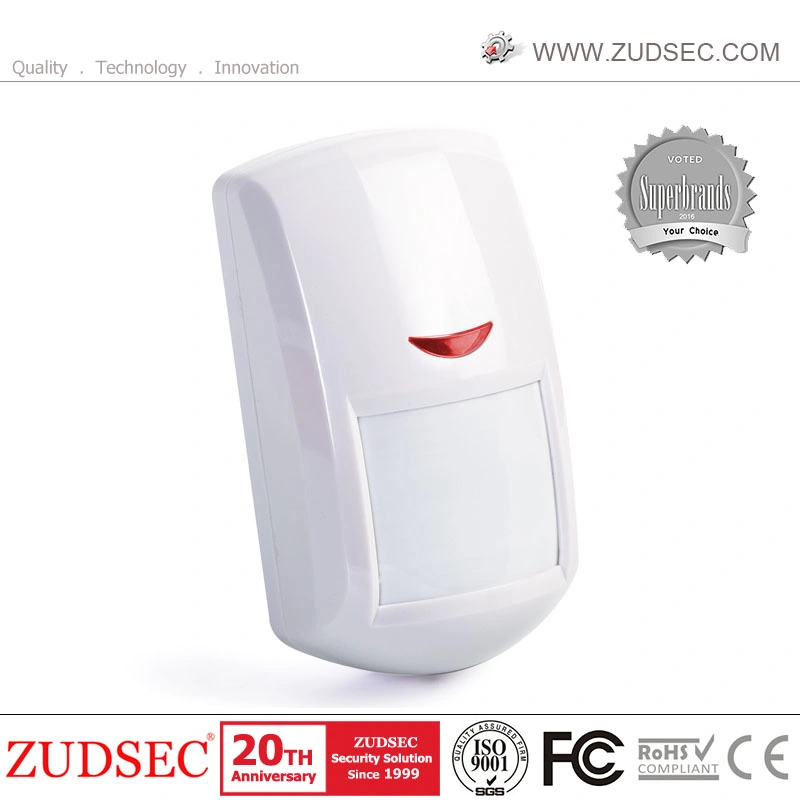 Related Products: