RF Vibration Sensor Alarm with Remote Control For for Door/Window
Multifunctional Alram System with Remote Control
Door Alarm, Car Alarm, Motor Bike Alarm, Burgular Alarm, SOS help, Door Bell, Anti-theft etc.
Feature:
Vibration alarm when it senses vibration, shaking, striking and moving
Guard against thefts in house, cars and other wealth safety
Easy install and use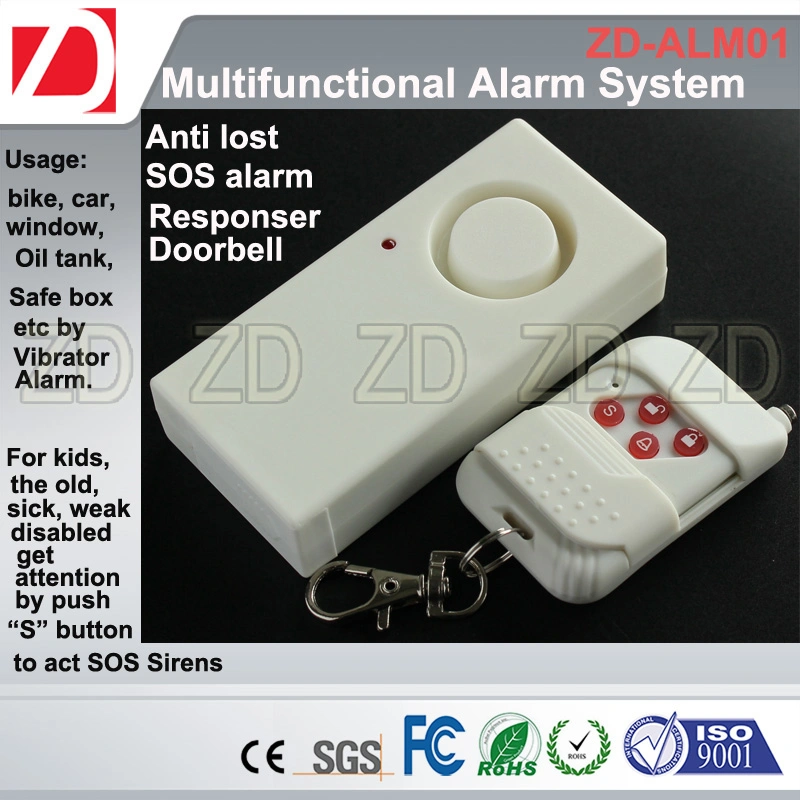 Multifunctional Alram System with Remote Control

Using method
1. Install the battery, Press the switch to ON, the alarm electrify
2. Press the "disarming" button, the alarm apparatus will make sound like "di di"
Enter the non-alert state, that means touch the apparatus, it will not alarm
3. Press the "arming" button, after "di" sound, the apparatus enter the alert state
When the apparatus feel any shock, it will alarm loudly, it will stop after 20 seconds.
4. Press the "door bell" button, the alarm apparatus enter the warning state
When the apparatus is shocked (like knock on the door), it will sound like "dingdong"
5. Press the "SOS" button, no matter the appparatus is the alert state or non-alart state, it will alarm immediatelly
The structure of the remote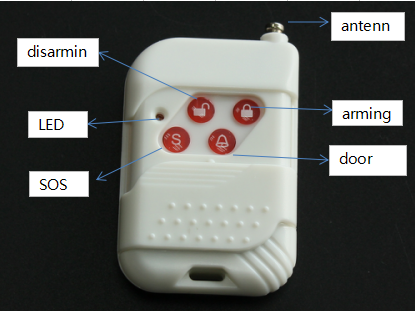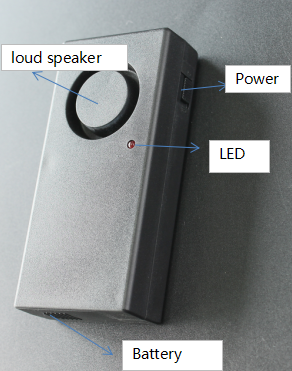 Product Data
Battery type of the alarm: DC 9V
Sound pressure: 105-130DB
Size of the alarm: 98 X 46 X 22 mm
Size of the remote: 64 X 38.5 X 14 mm
Working distance: 30 meters (open place)
Working temperature: -10°- +55°