RS485 Water Flow Sensor DN100 Running Water Electromagnetic Flow Meter
The electromagnetic flow meter is suited for flow measurement of all liquids with a minimum conductivity of 5 µS/cm, like chemicals, water with mud, beverages, rough and drink water and others. The flow measurement is independent of density, temperature, pressure and viscosity of the medium.
The operating principle of the electromagnetic flow meter is based on Faraday's law of magnetic induction.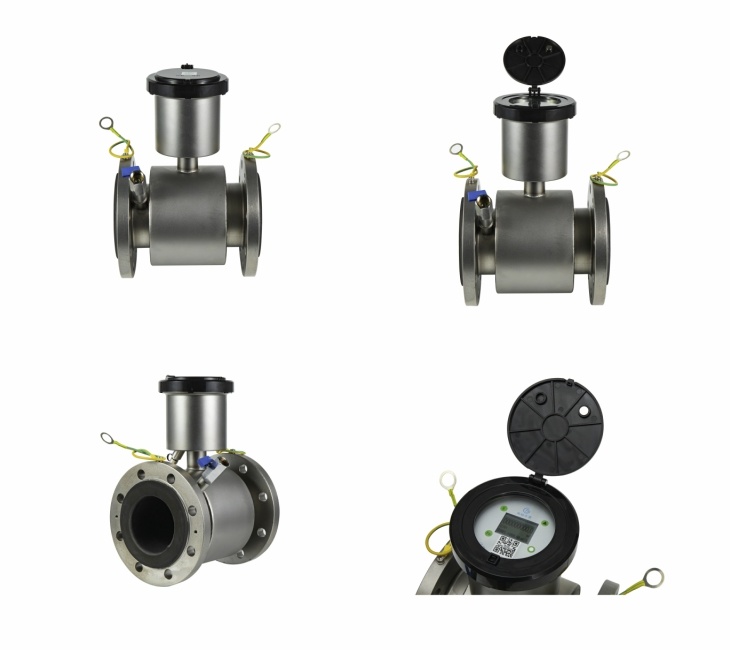 Product parameters:
Product

DGS-002

Size

DN15 - DN1200

Medium

For conductive liquids with conductivity greater than 5 us/cm, for reference note tap water has conductivity between 5-50 us/cm.

Temperature

Ambient: -25 to 65 Deg C/ Medium: PTFE lining 70 Deg C max

Conductivity

≥5μS/cm

Accuracy

0.5%, 0.3%, 1%

Repeatability

±0.1%, ±0.2%

Rated Pressure

1. 0.6Mpa--DN1200
2. 1.0Mpa--DN200~DN1000
3. 1.6Mpa--DN100~DN150
4. 4.0Mpa--DN15~DN80
5. Non-standard can be customized by customer

Display

Instantaneous flowrate, total flow, diagnotics

Signal Output

Analog 4 - 20mA, isolated
Totalization pulses, frequency 0 - 5kHz, communication RS485

Power Supply

AC220V 50Hz / DC24V /3.6V Lithium Batteries

Converter Type

Compact/Remote

Protection Grade

IP67/ IP68

Velocity

0.5-10m/s (0.1-12m/s, 0.1 to 0.3 m/s accuracy is ±2.0%)

Liner

Ebonite, Neoprene Gum( DN40-DN1200); Polyurethane( DN25-DN300); F4(DN10-DN1200) ;
F46( FEP)(DN15 -DN600); Ceramics(DN15-DN300);

Flowing Direction

Forward, Reverse

Electrode Material

SUS316(Standard), HB, HC, Titanium, Tantalum, Platinum-iridium alloy, Wolfram

Electrode Type

Standard

Electrode Number

2-4 pcs

Flange Material

SS/ CS

Alarm (N.O.)

Empty, excitation, high/low flowrate limit

Ambient

Temperature: -25 - +60ºC, Humidity: 5-90%

Communication

RS-485/ModBus, Hart, Profibus-DP, Profibus-PA, GPRS, NB-Iot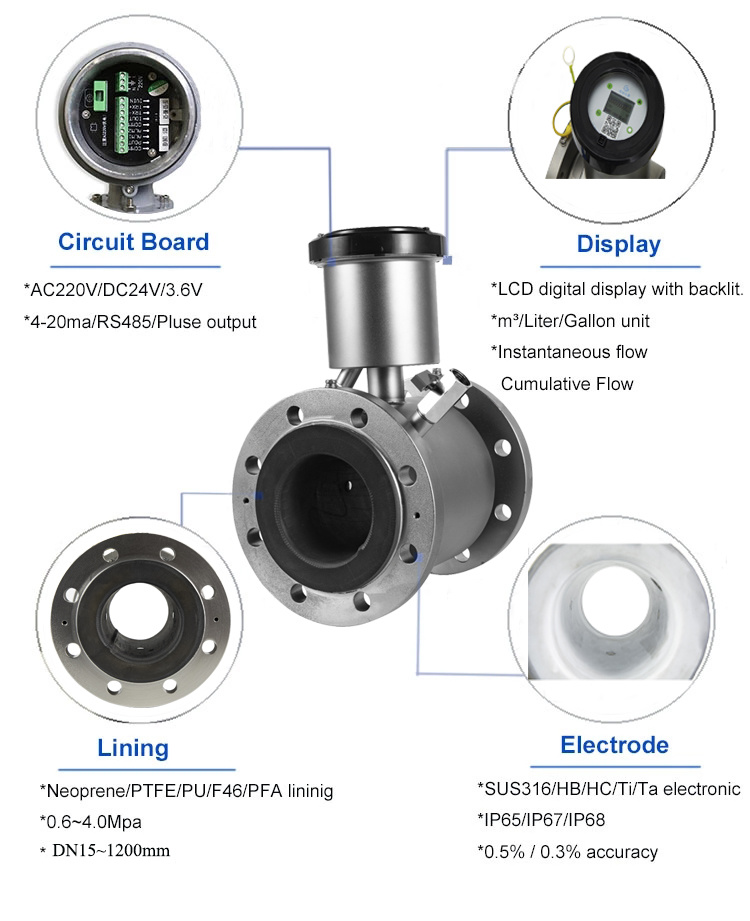 How to choose lining material?
Lining material
Applications

Neoprene

Water,sewage and slurry,mineral serosity of low abrasion

PTFE

Strong corrosive mediums such as strong acid and alkali

Polyurethane

A pplicable in mineral serosity,slurry and coal slurry of high abrasion.

PFA

Applicable in state of load pressure

F46

1.The same as PTFE.
2.Applicable in mediums of low abrasion.
How to choose electrode material?
| | |
| --- | --- |
| Electrode material | Applications |
| SS316L | Applicable in water,sewage and corrosive mediums. |
| Tungsten carbide | Applicable in mediums of no corrosive and low abrasion. |
| Hastelloy B(HB) | Having strong resistance to hydrochloric acid of any consistance |
| Hastelloy C(HC) | Be resistant to oxidable acid such as nitric acid,mixed acid etc |
| Titanium | Seawater,and kinds of chloride,hypochlorite salt,oxidable acid etc |
| Ta | Hydrofluoric acid, fuming sulfuric acid, alkali remaining chemicals etc |
| Platinum-iridium | Chemical mediums except for aqua fortis,ammonium salt. |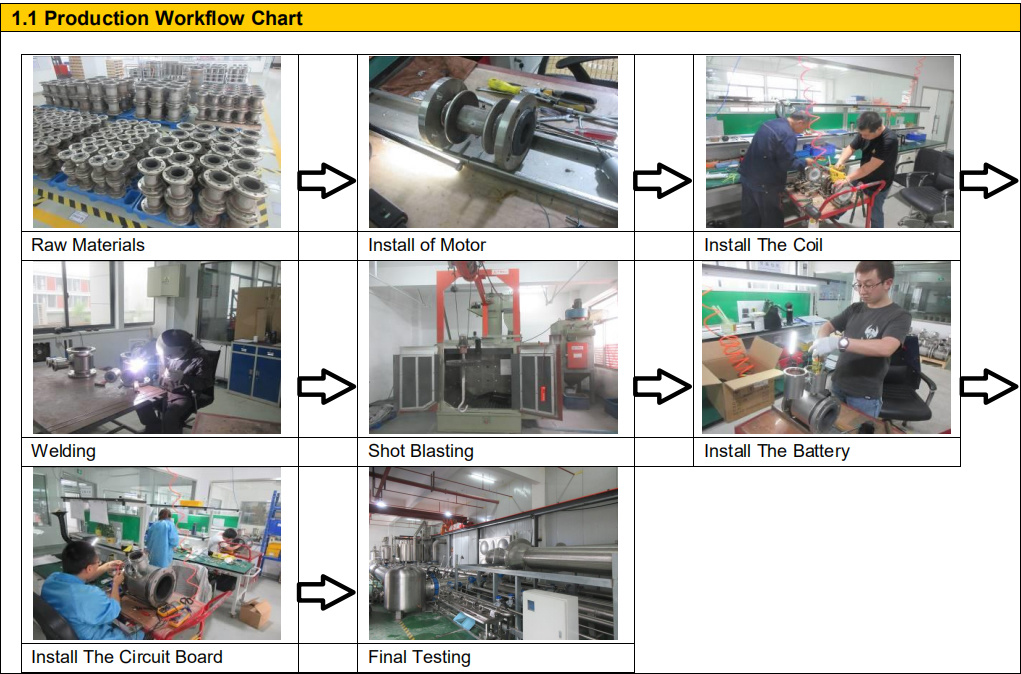 Main application:
1) Flow measurement of water supply pipe network
2) Measurement monitoring
3) Zone measurement
4) Regional leakage control
5) Flow measurement in water industries (tap water, industrial water and sewage disposal), metallurgy, chemical industry, textile, papermaking, electric power, pharmacy, food industry, etc.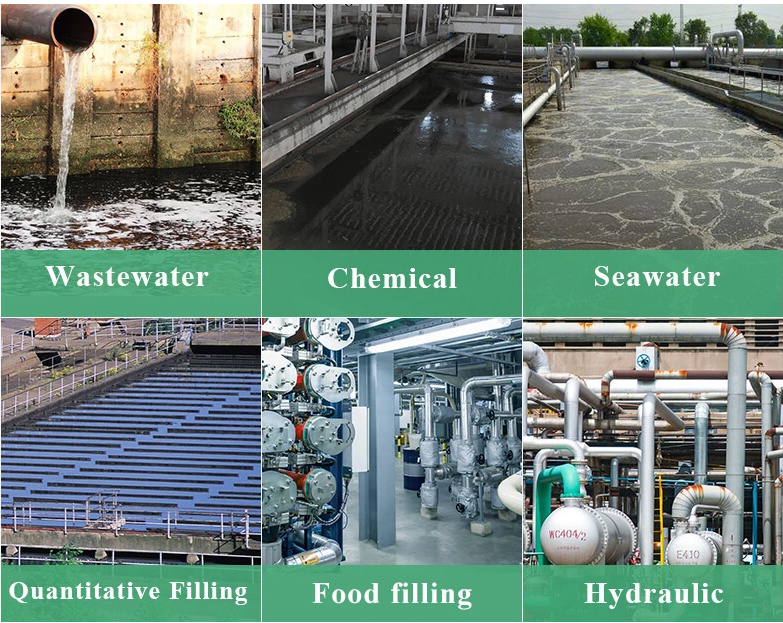 Installation: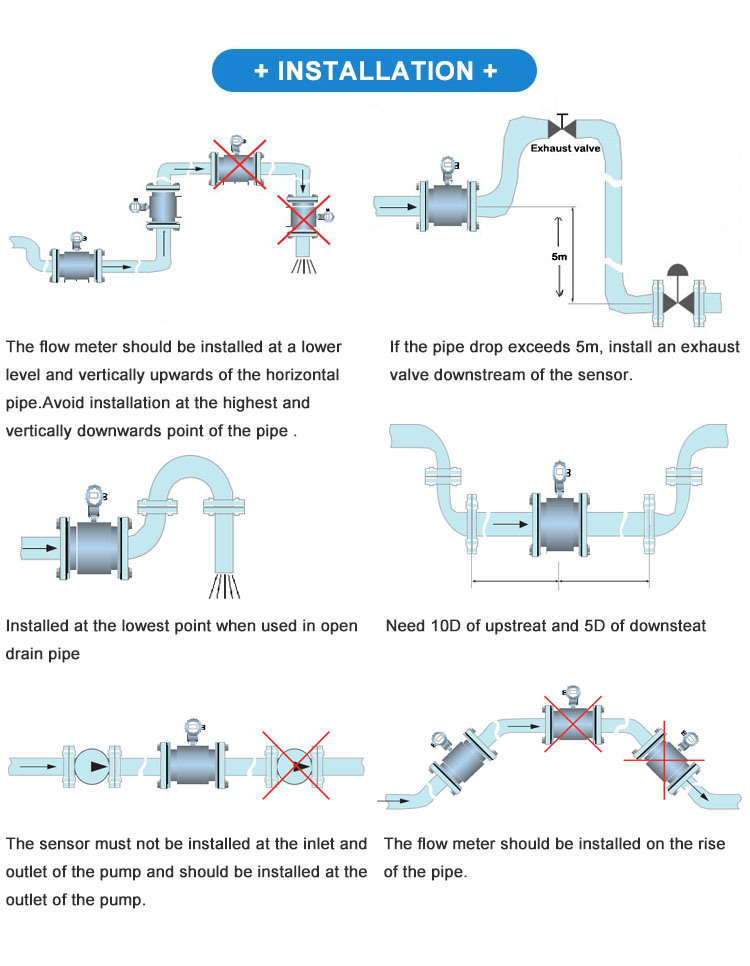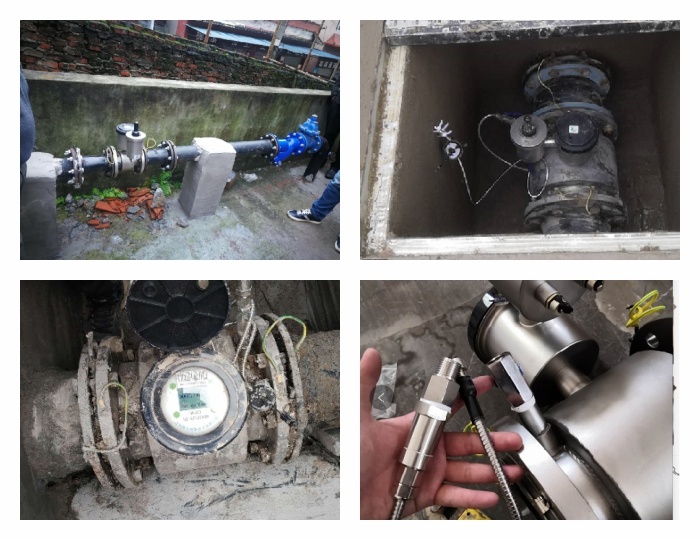 Factory introduction: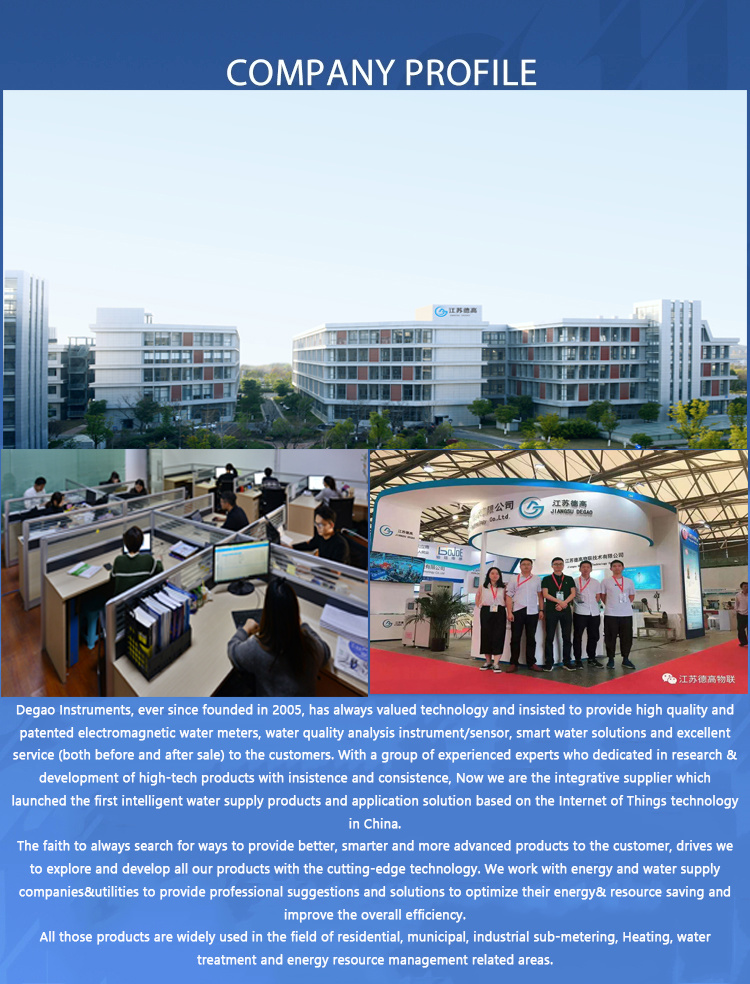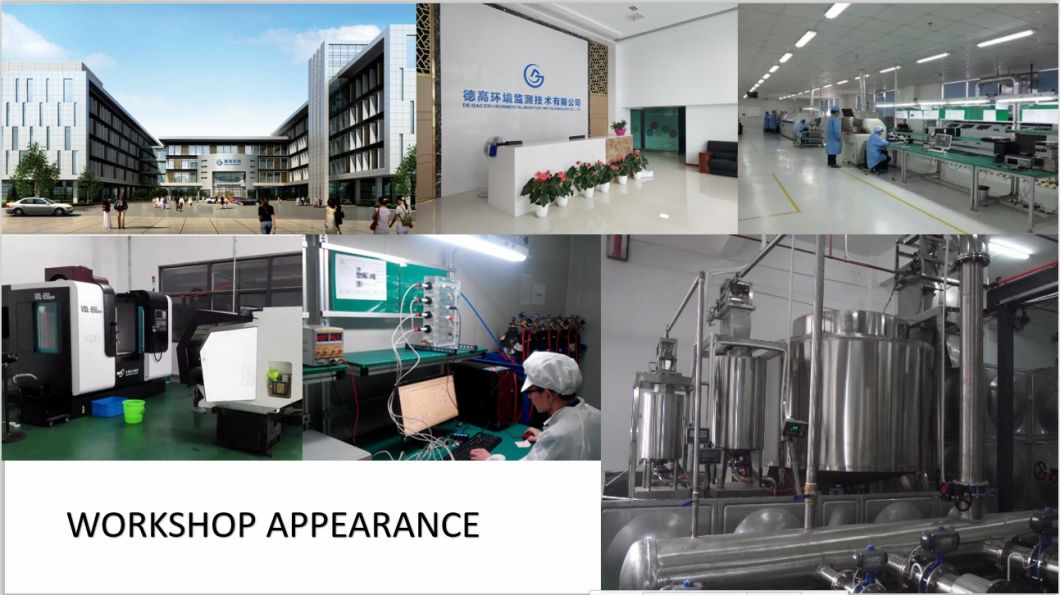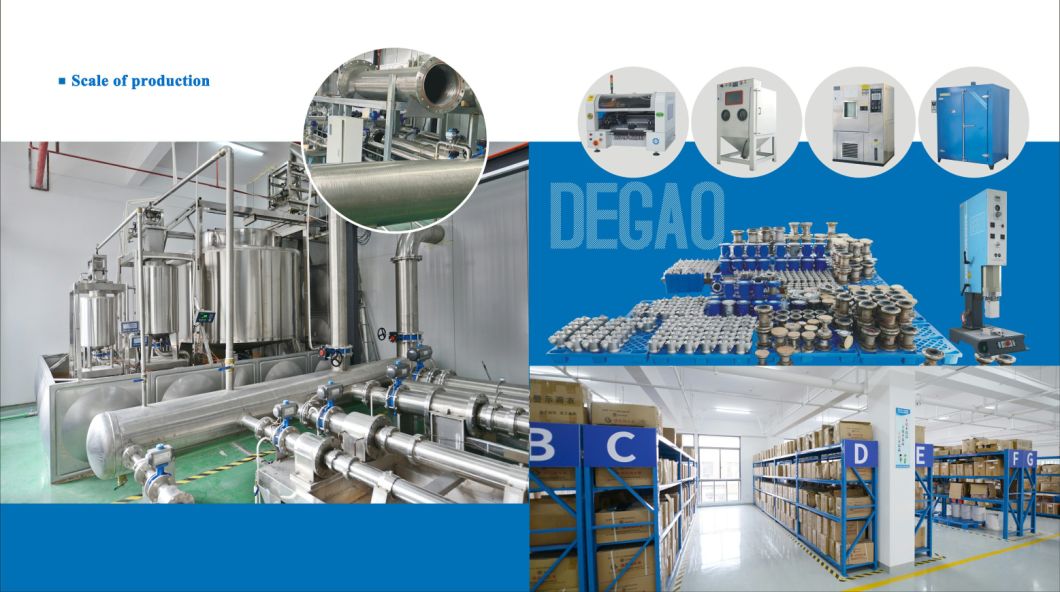 Packing and delivery: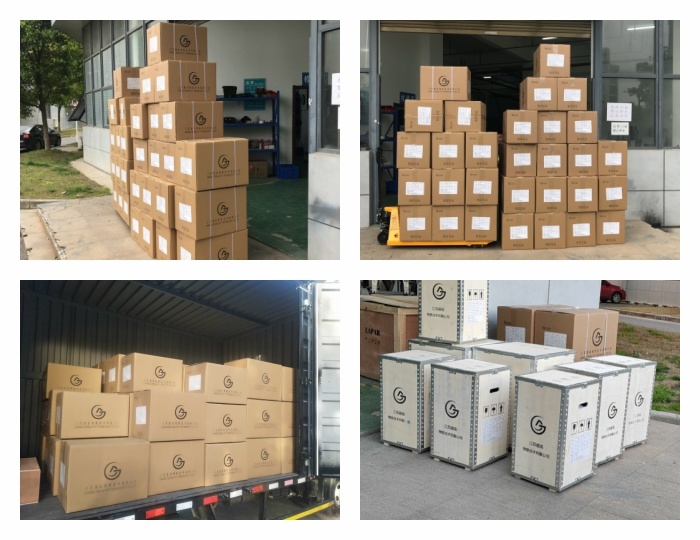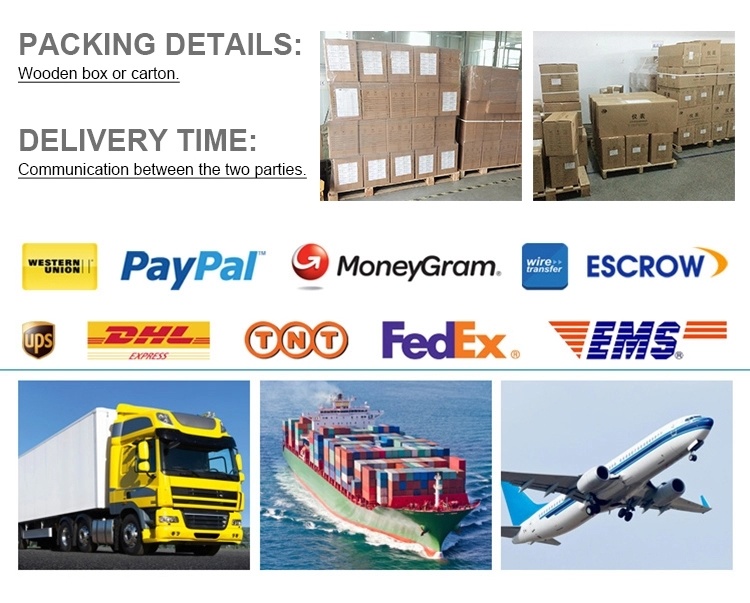 FAQ:

How is the flow meter warranty?

We could provide 12 months warranty for your flow meter .

Could you provide me the shortest lead time?

Our shortest lead time is 5~7 days after your payment.

How to pay for that ?

Of course we could accept T/T, Paypal, Trade Assurance Order, Western Union, you will get full protection for your orders.

Do you accept OEM?

Yes, we accept OEM.

How to deal with the after-sales?

We have 1-year-warranty with 24/7 on-line support and video technical support. If the flowmeter can't work in 6 Months, we can send you a new flowmeter.