WiFi Smart Door/Window Sensor APP Notification Alerts Home Alarm Security Detector, Compatible With Alexa Google Home
by Moes
Main Features:
1.Smart Home Automation:A really good assistant for your smart house,no more worry about the invasion by external objects or strangers,protecting your home and valuables from unnecessary danger.It detects the opening or closing of doors and windows,and monitors your home door and windows status when you are not at home,even you are on holidays.
2.Real-time remote monitoring:Whenever and wherever you are, Once Door/Window Sensor detects external objects or animals, you will receive a notification by smartphone. Keep your house safe all the time.What you need to do is to add the device to your Smart Life App to acquire all smart functions on your smart phone.
3.Easy to operate:No hub required,and simple download the "Smartlife"app on iOS and Android.In addition it works with Amazon Alexa, Google Home Assistant,allowing for some other smart controls of your sensor,like free voice control to check whether the sensor is locked.
4.Wide Applications:Apply the smart door/window sensor to different scenes,your bedroom,garage,bathroom,garden and anywhere you like,keeping your whole house away from danger with a linkage of the smart door/window sensor.
5.Battery Powered:This one is used with the battery,and the battery is included in the package,you don't need a self-purchase.Besides,this smart sensor is only available for 2.4GHz WiFi network.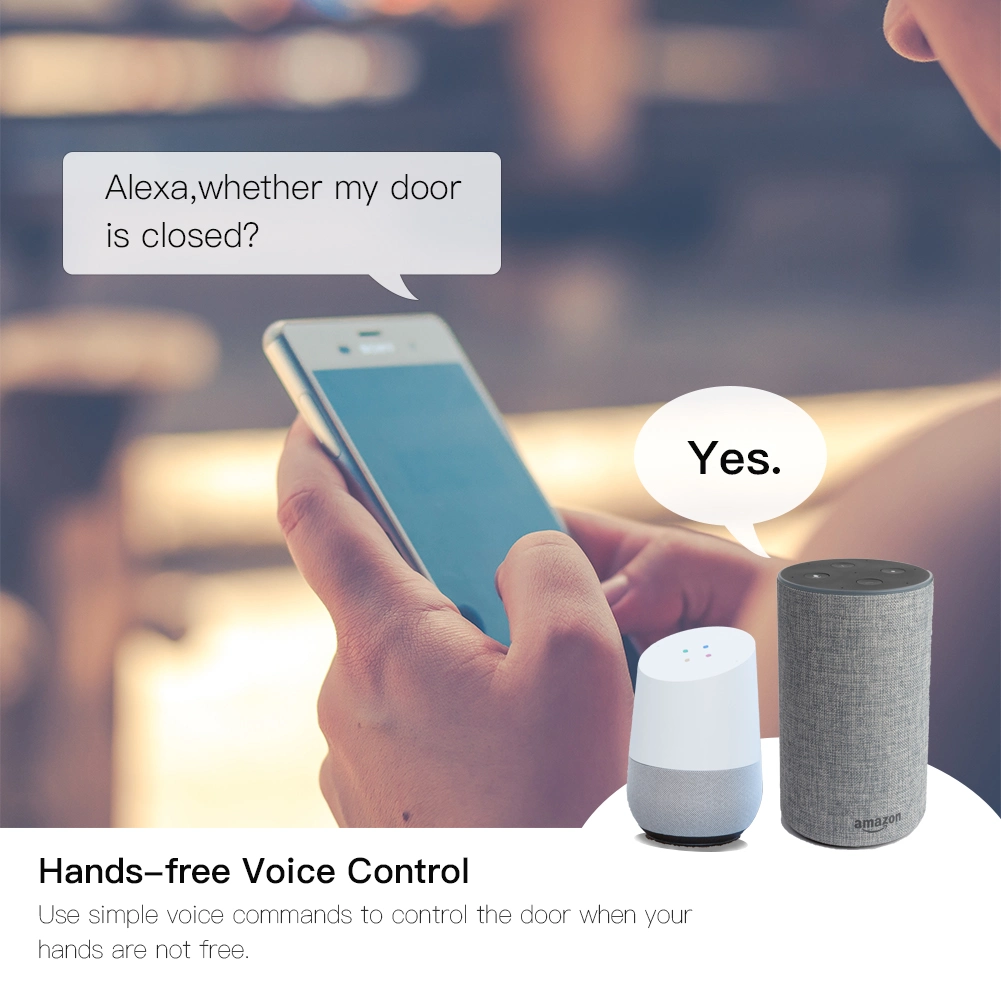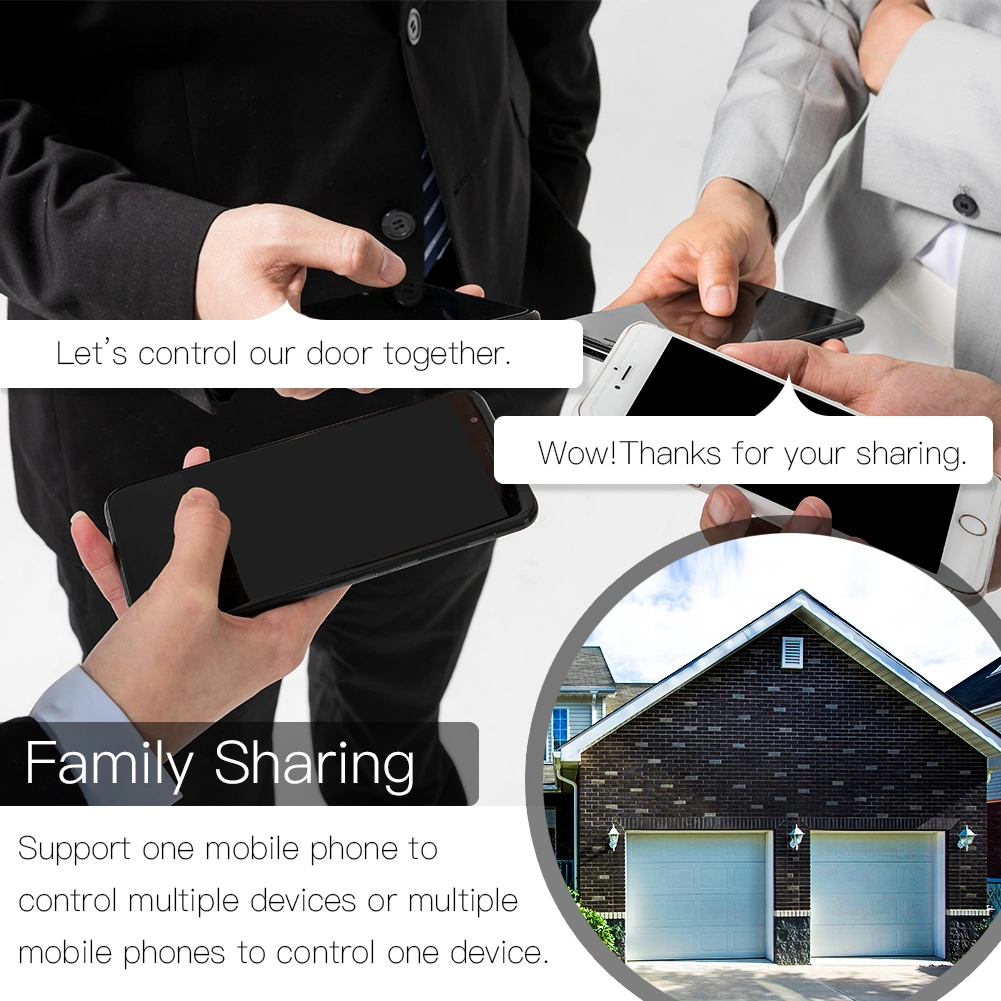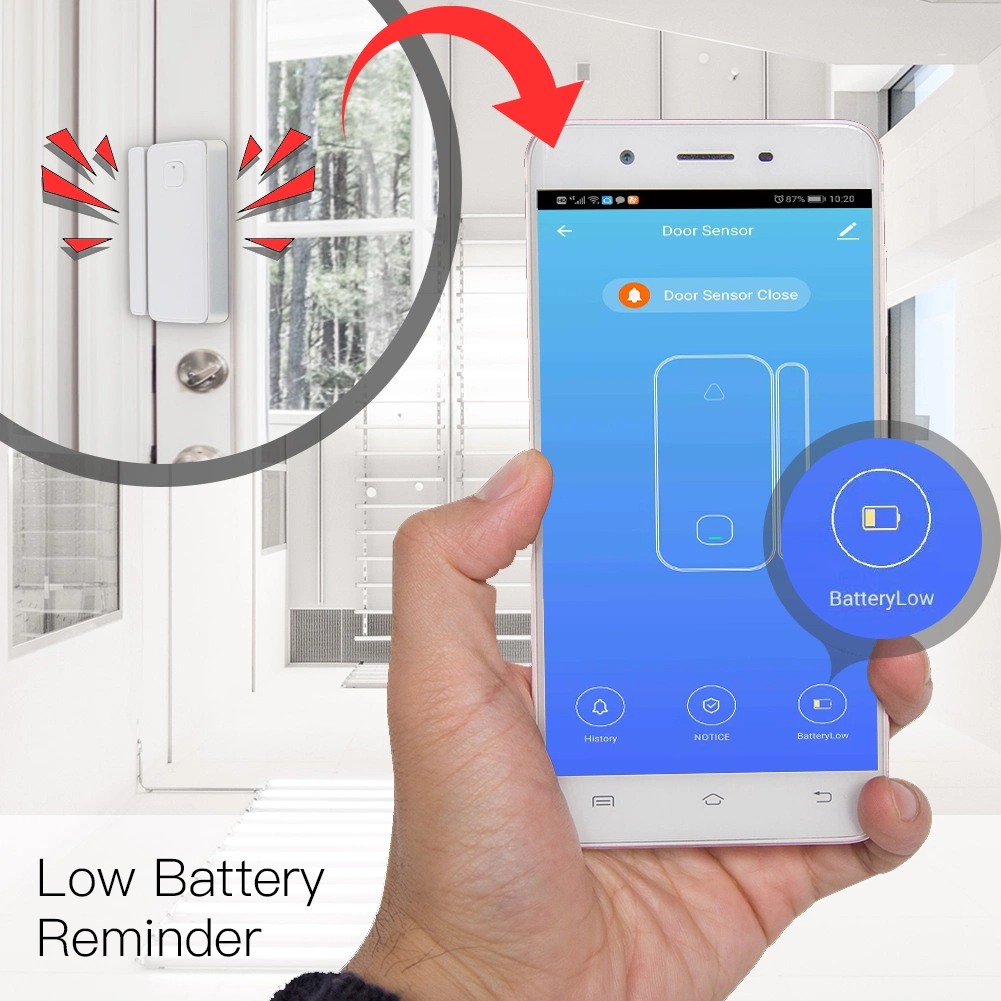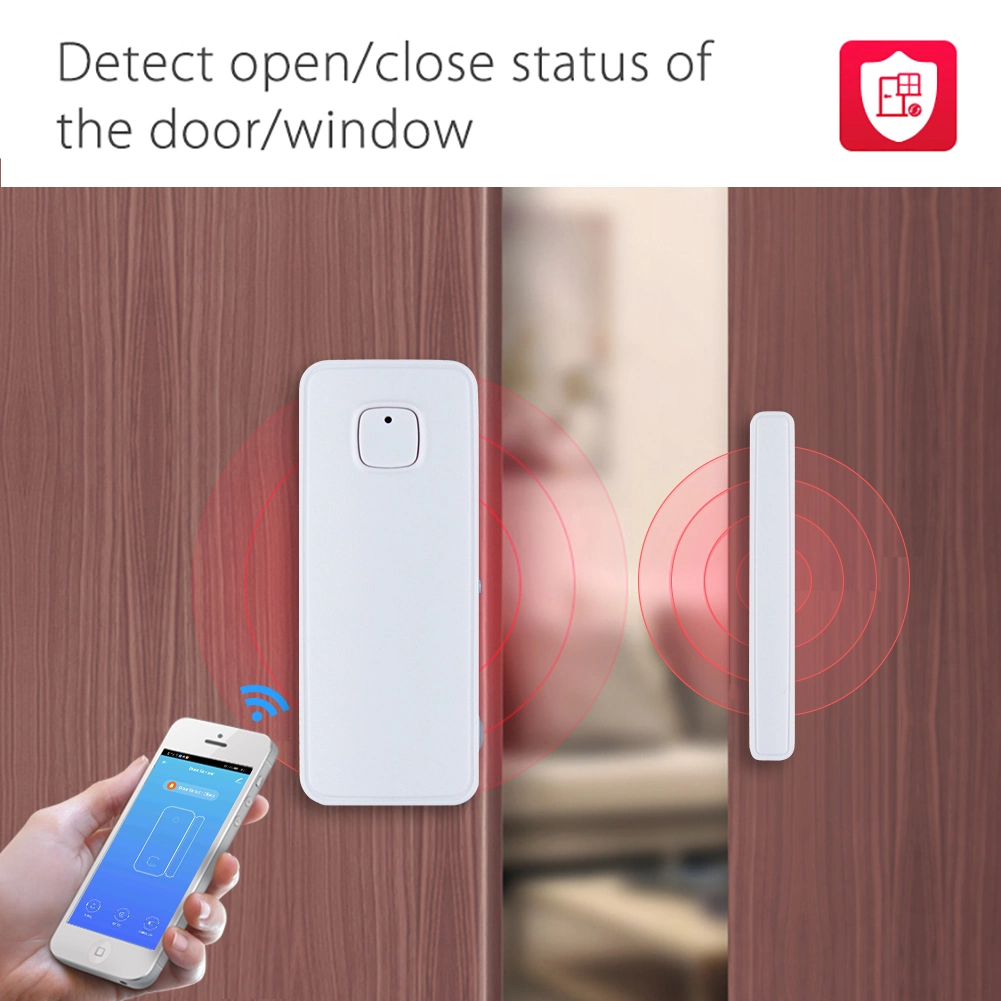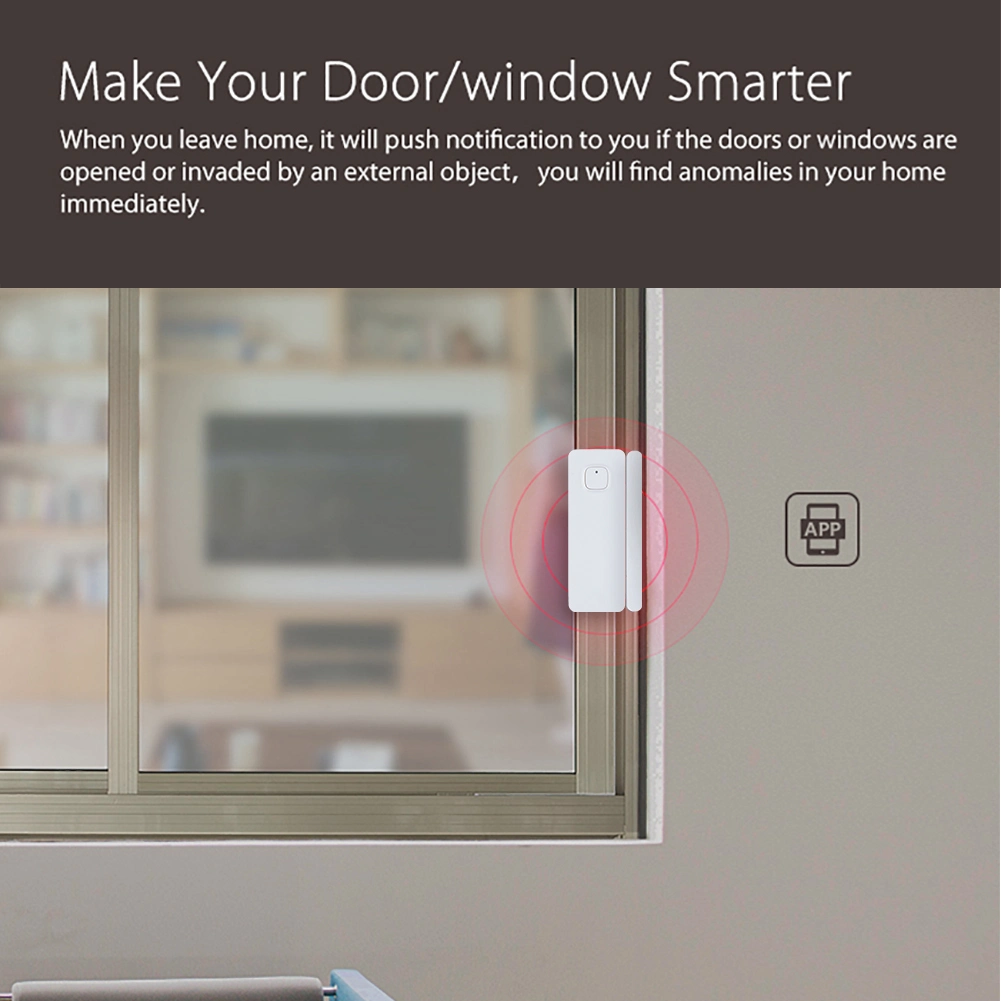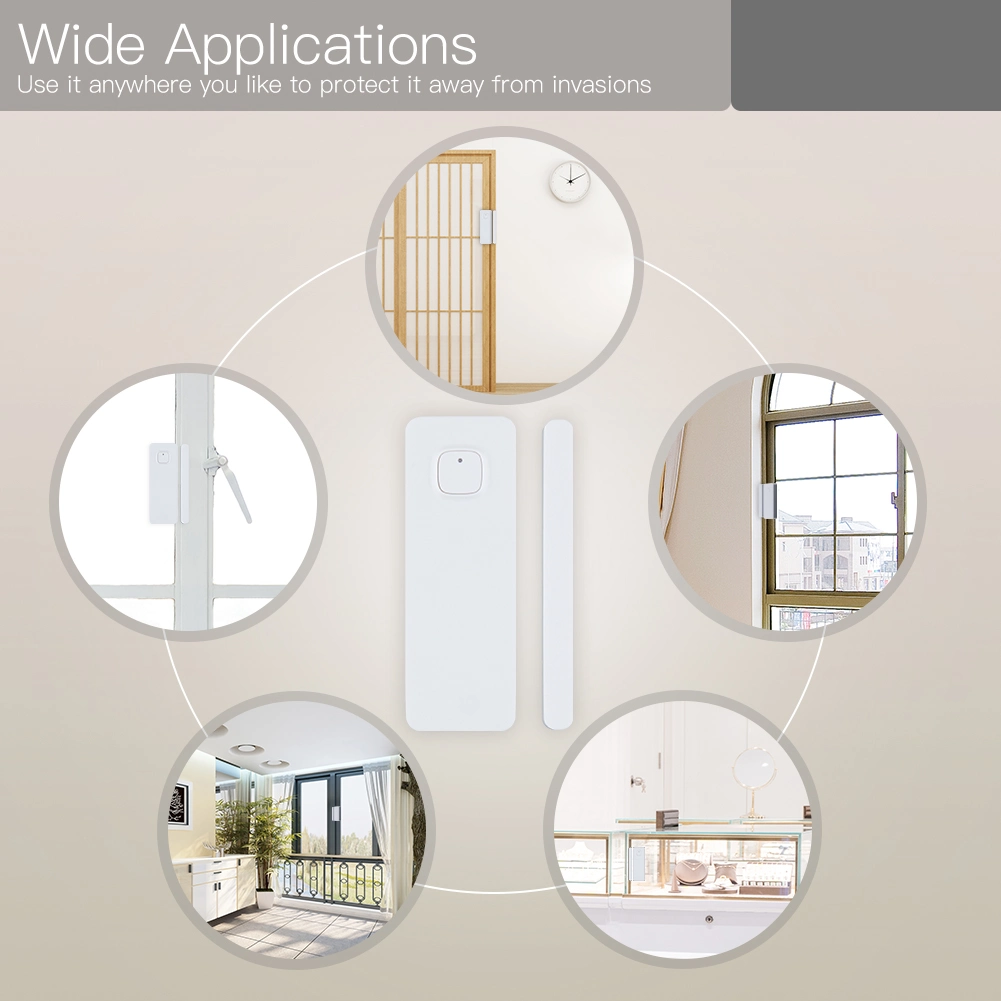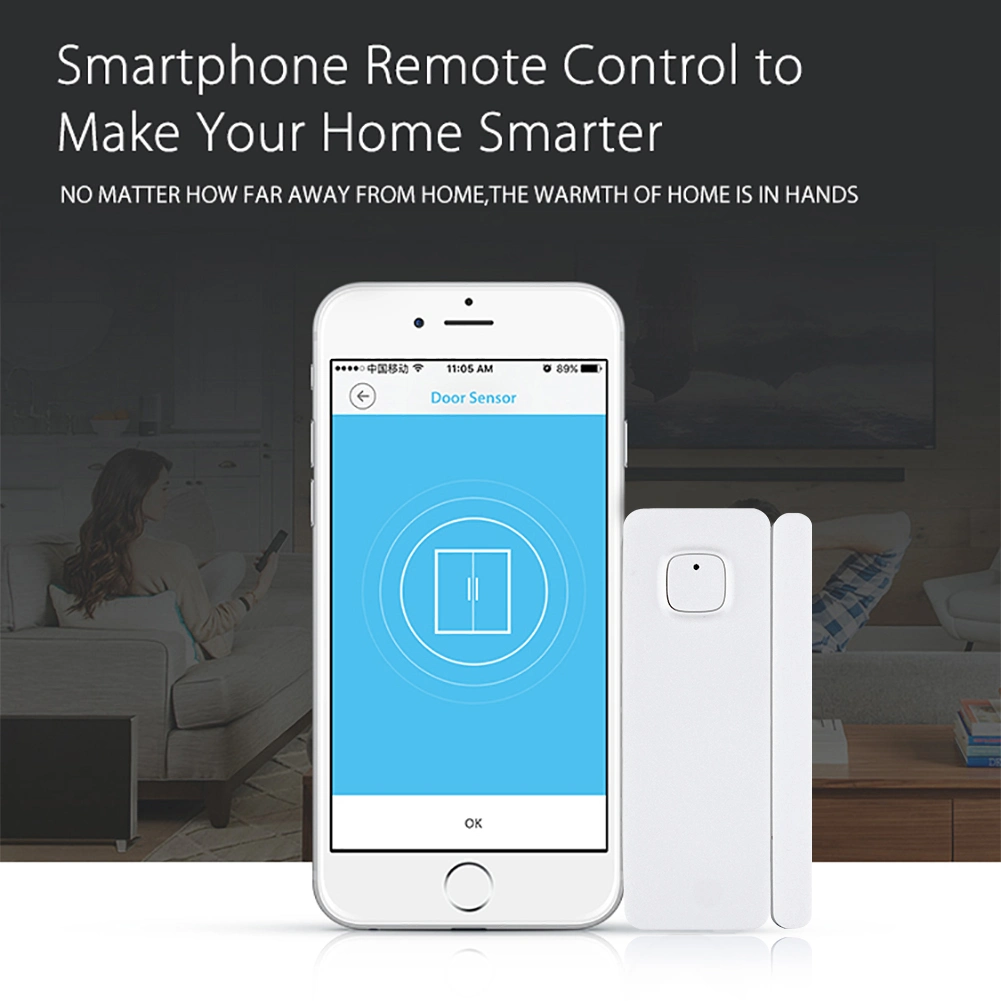 1.Q:Does is work with Amazon Alexa?
A:Yes,it's compatible with Alexa,as well as Google Home.
2.Q:Do I need to buy the battery by myself if I choose the battery type?
A:No,the battery is included in the package and you don't need a self-purchase of it.
3.Q:What is the function of the Push button on the sensor?
A:It is a network register button that displays the LED light and you can also choose settings tap on top right corner on the App and turn on the push notification.