Wireless Intelligent Pet-immunity PIR sensor:
ZDD-105PIR Motion Detectors has the Features as Intelligent Control, Microprocessor, Top View and Elegant Design which are Specially Suitable For Luxurious Residence and Commercial Environments, with perfect streamline surface design, adopt dual elements infrared sensor, digital processing technology, High reliability from perfect technical stableness and design. Advanced Digital Detectors can meet All Customer Needs.
Features:
- Syncretize PIR Technology, double processors improve signal processing ability,
- Advanced pet-immunity recognition technology can distinguish the different signal between intruder and pet.
- High RFI Immunity for False Alarm Prevention
- K-Band detecting technology to further prevent false alarm ,improve detection sensitivity
- Adopts energy-saving logic processing(DMF), random dynamic time segmentation(DMT) technology
- Adaptive detection threshold, automatic shielding the interference factor indoor.
- Sealed anti-insect optical system ensure the detector can steady work for a long time
- Novelty and useful pacing mode, Microwave and Infrared respectively pacing.

Specifications


Detection mode: Dual PIR
Pet-immunity: 12kg
Detection range: 11M; Detection angle: 100°
Infrared range Coverage: 12m*12m
Mounting height: 1.8m~2.4m(Surface or corner mount)
Working voltage: 2*1.5V AA batteries
Sensitivity: High/Low for choosing
Pulse Count: 2/3 Level Adjustable
Working temperature:-:-10ºC~+50ºC; relative humidity:5%~95%RH
Product Dimension: 125×74×43mm
Packing box: 14.5×8×6.5CM; Weight: 0.2Kg/pc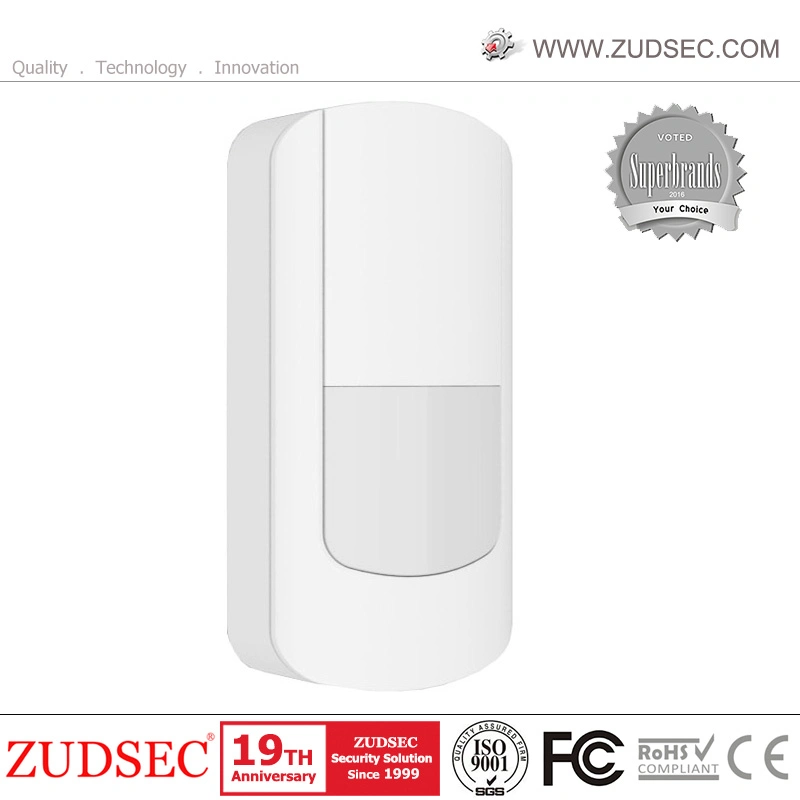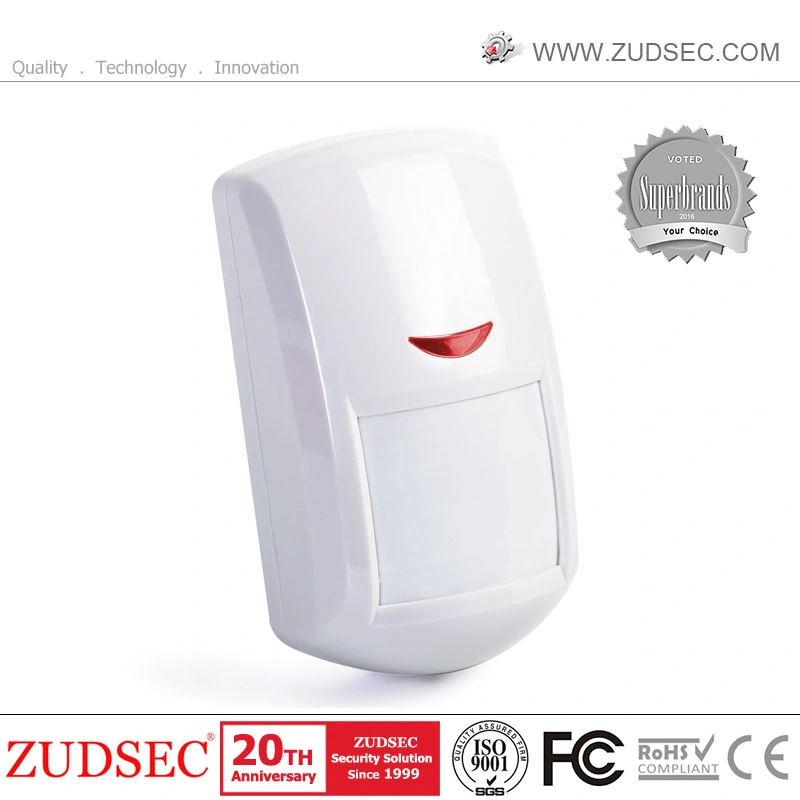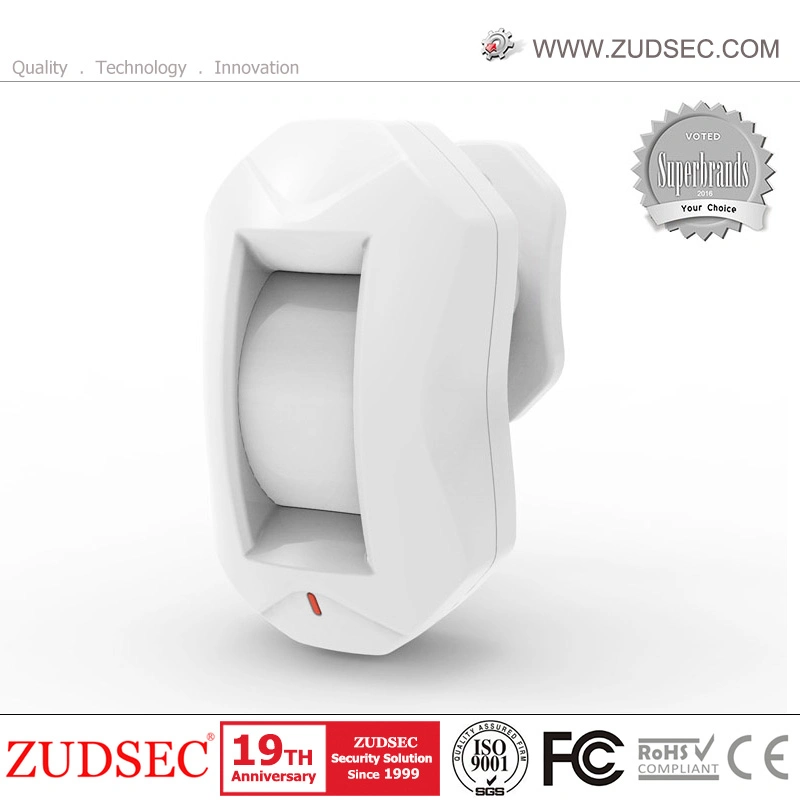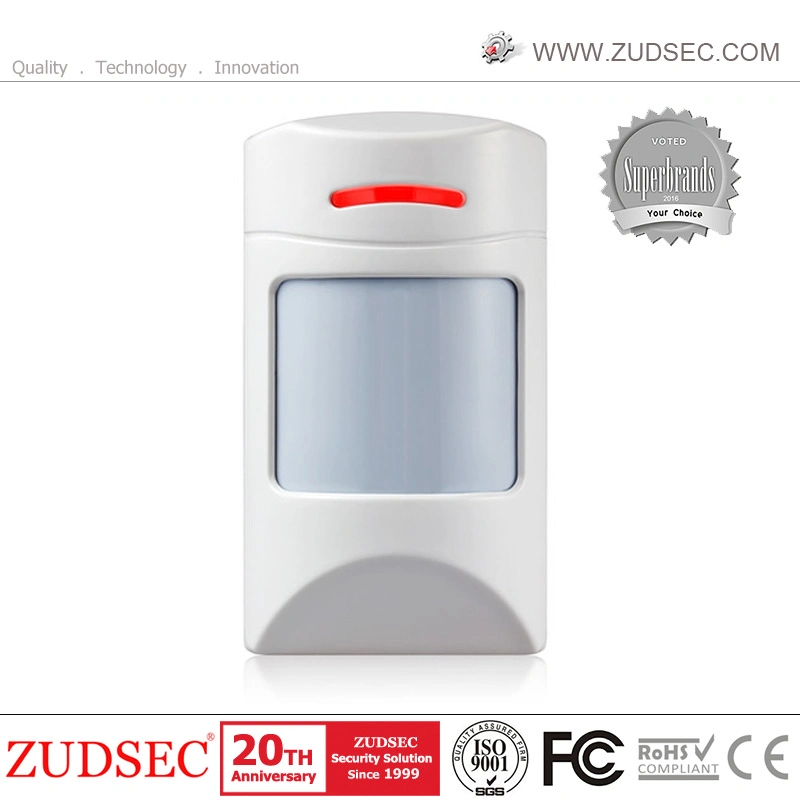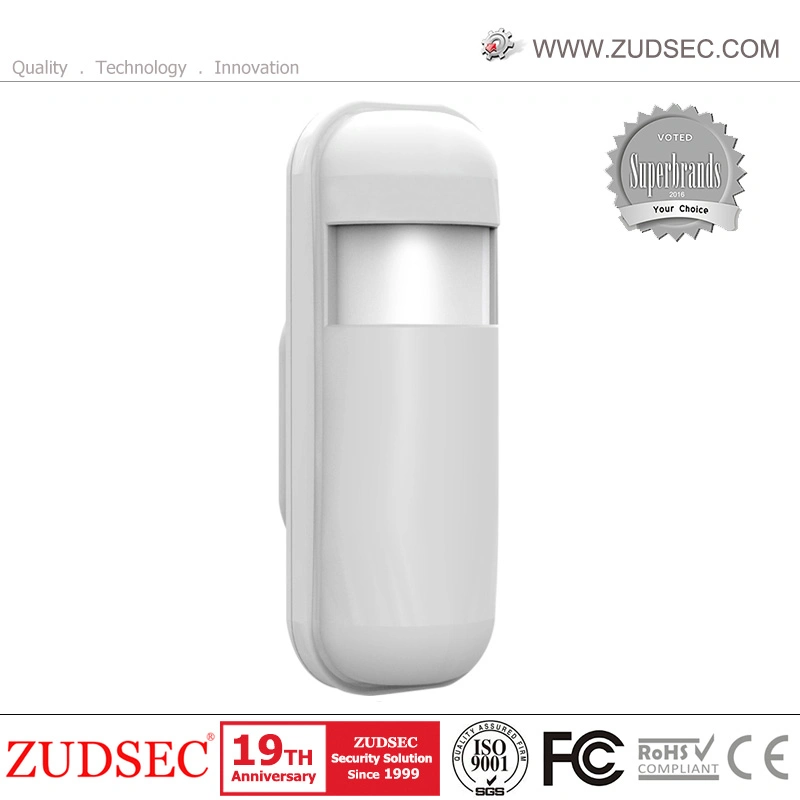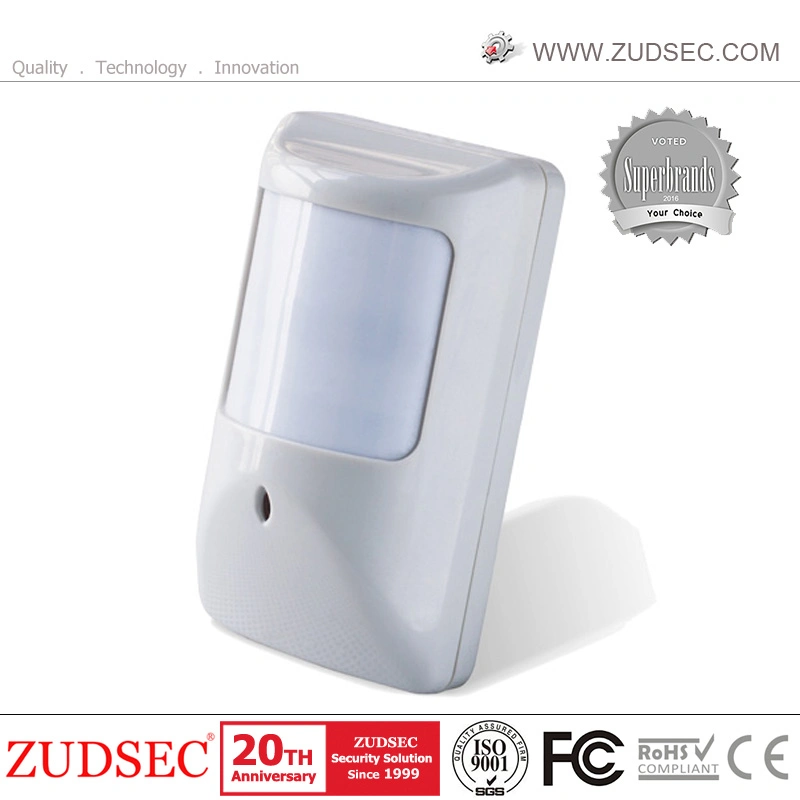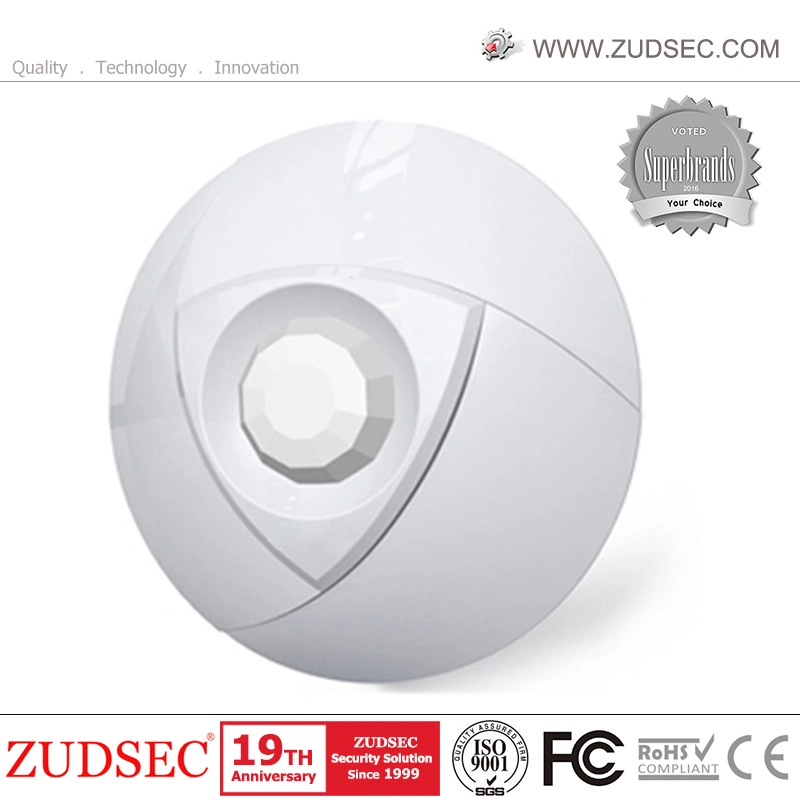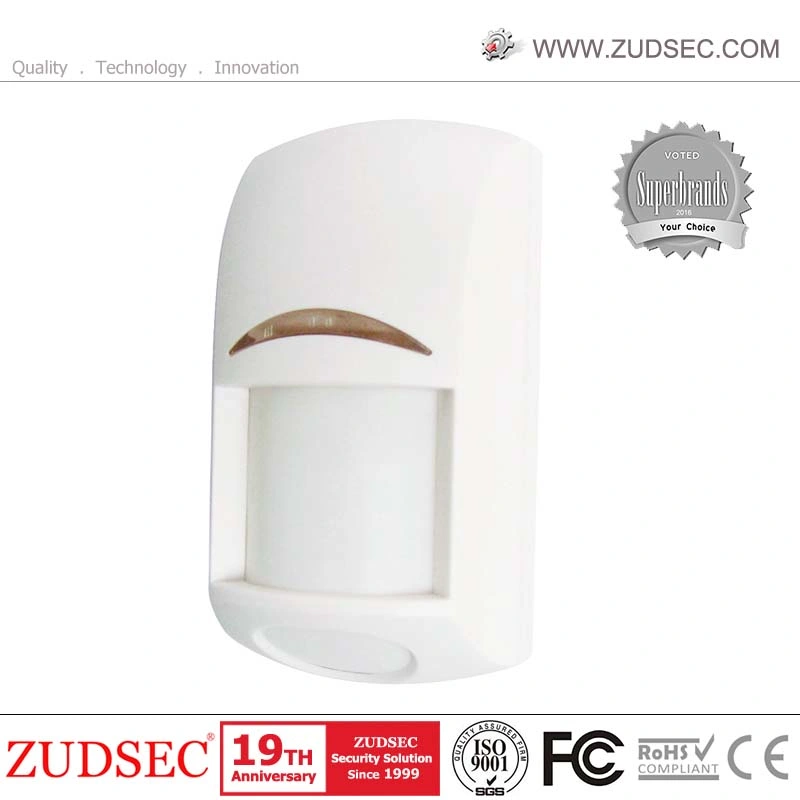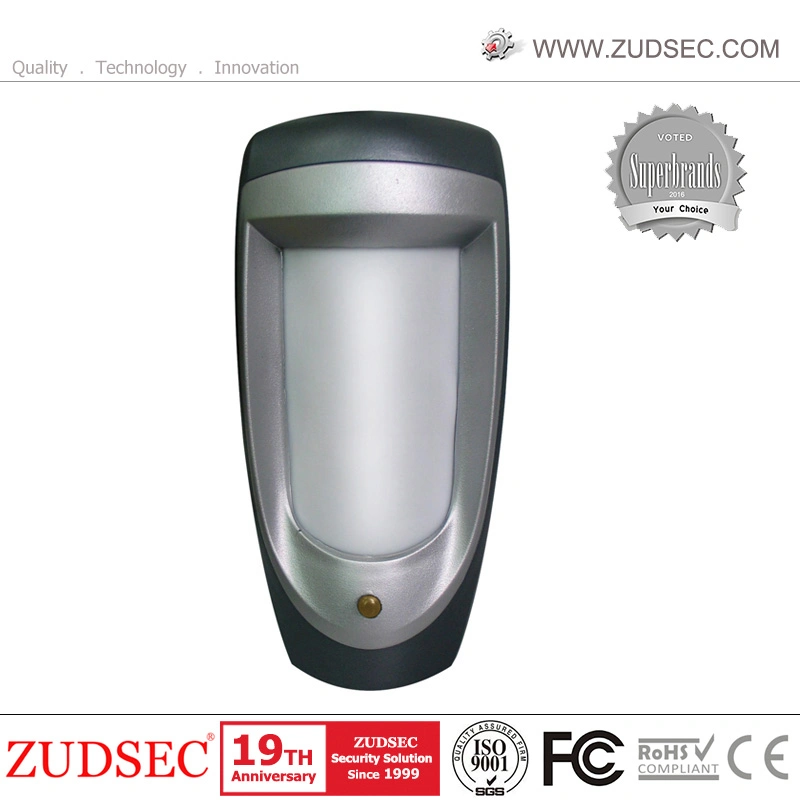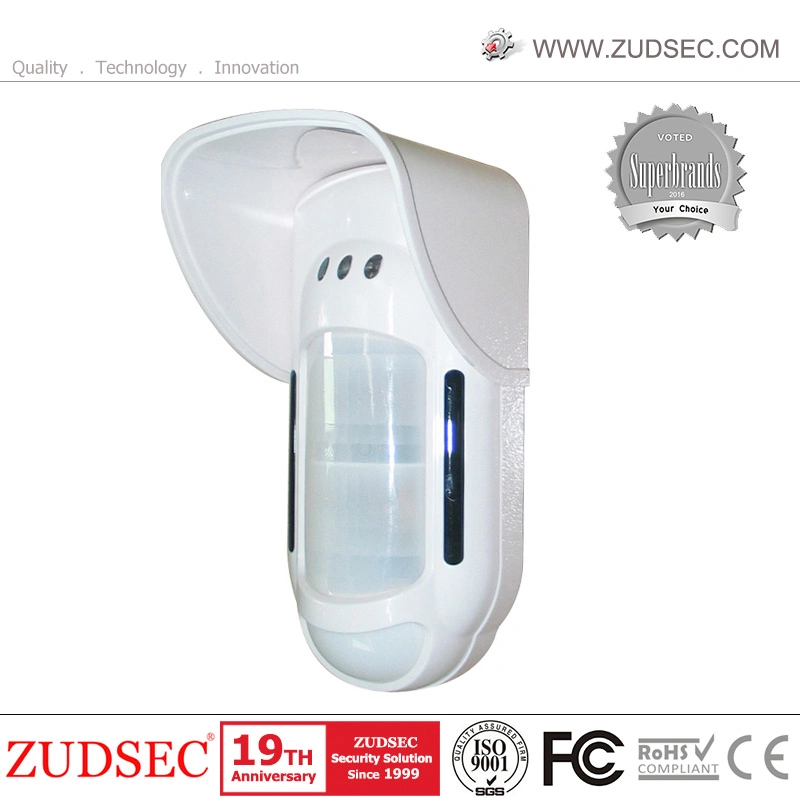 Related Products: